Additional Lighting Considerations
Although additional lighting is usually helpful, it is not recommended that you create additional illumination by simply placing a higher-wattage bulb into an existing light fixture or lamp.
Most manufacturers of lighting fixtures provide information about maximum recommended wattage limits, since exceeding the recommended wattage could cause fires and personal injury.
In addition, putting a high-wattage bulb into a ceiling fixture will not necessarily produce better, more functional light; instead, doing so could increase glare and create more and deeper shadows.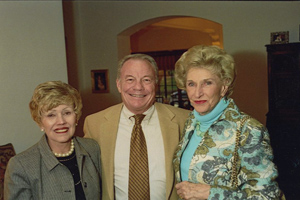 To ensure better light in a work area in which you are reading, cooking, using the telephone, or doing crafts, a "task lamp" can be helpful.
It can be either a floor or table lamp with a flexible arm or gooseneck that allows you to adjust the height and direction of the light and focus it directly on your work area.
Here's a lighting tip that you might find helpful: Cutting the distance in half between a light source and the task (by bringing the light closer to your work) will make the brightness or intensity of the light approximately four times greater.
Thus, you don't necessarily have to purchase a stronger light bulb; instead, it is helpful to move the light closer to your work. A flexible-arm task lamp is ideal for this purpose. It is usually more effective to use a task lamp with a regular 40- or 60-watt bulb close to the work area than to use a 250-watt bulb in a ceiling fixture.
The flexible-arm task lamp shown here contains a fluorescent "ring" that surrounds an incandescent light bulb and is available from ShopLowVision.com. You can also find a variety of regular and specialized lighting products in Sources of Products for Independent Living and Find Lighting Products on this website.
For more specific suggestions about using lighting when modifying your home, see Room by Room.