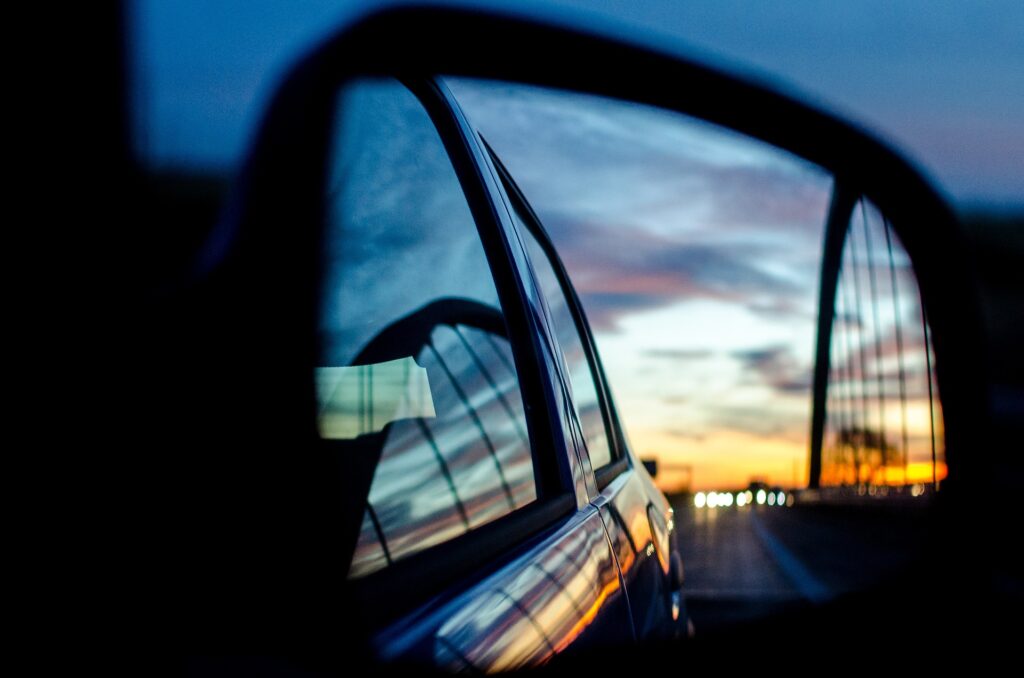 Trip Down Memory Lane
We're taking a trip down memory lane—with 2022 in our rearview! We at the APH ConnectCenter invite you to look back with us at the top content of the year—personal favorites from the content managers and each website's most viewed content. And that's not all! The APH ConnectCenter's Information and Referral Department shares its most memorable conversation, and APH Huntington shares its most memorable event!
Buckle up—because here we go!
Program Managers Select Top Content
Selecting personal favorite published content in 2022 from the APH ConnectCenter is no easy feat. With dozens of blogs, articles, and webinars from peers, families, and practitioners coupled with College and Career Conversation offerings, where does one start?
After careful and thoughtful consideration, we present to you, our coveted reader, the following:
APH VisionAware: Selections and Reflections from Katie Frederick, Digital Content Manager
APH VisionAware Peer Advisor Max Ivey wrote a personal piece describing how his vision changes and misperceptions impacted his love of singing. Discover how, thanks to his choir teacher and other personal experiences, Max conquers his fear and finds his passion for singing again. Listen to him perform his song "If I can do it, what's your excuse!" Enjoy!
The experience of training with a dog guide is rewarding but can be mentally and physically challenging at times. APH VisionAware Peer Advisor DeAnna Quietwater Noriega describes some of the adjustments she made when training with her most recent guide.
With the holidays approaching, Audrey Demmitt, R.N., an APH VisionAware Peer Advisor, discusses managing depression during the holidays. She points out that research indicates up to one-third of adults with age-related macular depression also have depression. In her post, she provides excellent tips for coping and information about treatment.
Looking for that special holiday gift for someone who has low vision? Steve Kelley, CVRT, CATIS, reviews the BlindShell Classic 2 phone, a smartphone keypad with large buttons that are high contrast and easy-to-feel. This phone also offers useful apps such as a book reader, internet radio, and a magnifier.
APH FamilyConnect: Selections and Reflections from Melisa Matthews, Digital Content Manager
In this article, Mindy breaks down the meaning of self-determination and shares how a parent can support their child in developing this skill set. First, a parent can help their child become more self-aware so that the child can identify and communicate their needs to others. Problem-solving is the next level in working on self-determination skills. Learning these skills at a young age will support your child as they leave high school and beyond, providing greater success in employment, secondary education, and daily living skills.
Many are looking for present ideas to share with family members and friends. We share considerations for purchasing a gift for a child who is blind or low vision as well as specific toy and activity suggestions your child can unwrap anytime of the year!
Shannon Carollo introduces us to Julia Bowman and Sara Edwards, who share their expertise in providing early intervention services to children with ONH. Bowman and Edwards share the importance of empowering families to begin to work and learn more about the Expanded Core Curriculum at an early age. This includes social skills, sensory needs, music strategies, and, most importantly, working as a collaborative team. Through the accompanying webinar, ONH 101: Collaboration (Part 3), many ideas are shared that parents can implement and work with their providers to support their child's growth and development.
"What's It Like to Get a Dog Guide" follows the journey of Emily, who is in the process of applying for a dog guide. Author Amy Lynn Smith shares the steps Emily has taken to make sure having a dog guide is the right choice for her, and Amy explains that Emily's experience at a Leader Dog Experience Camp solidified her desire to have a dog guide. Emily is currently patiently waiting to be matched with her first dog guide who will help her continue to be independent.
APH CareerConnect: Selections and Reflections from Richard Rueda, Digital Content Manager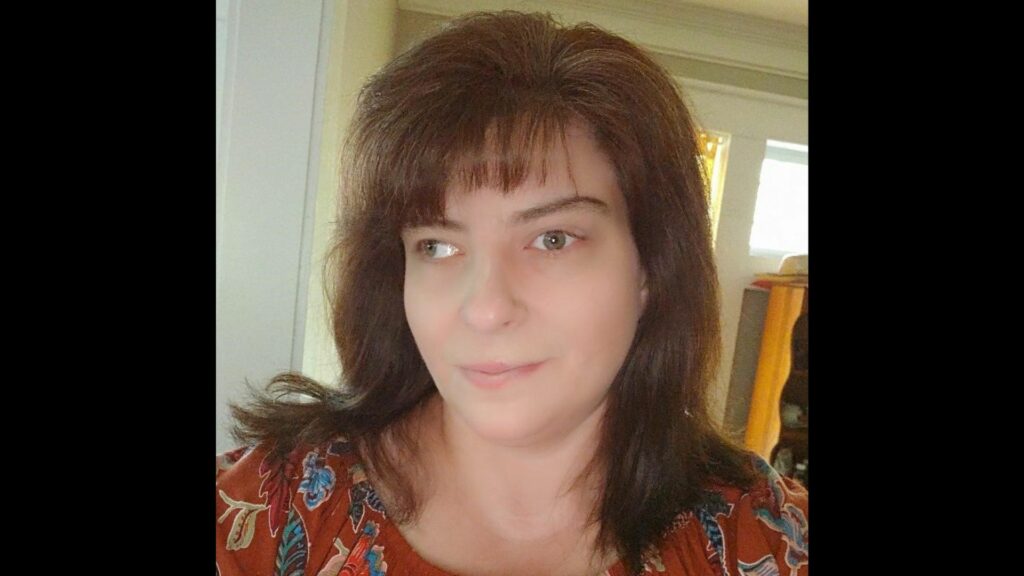 The title should say it all; however, this recent conversation with Cassie McNab captivated me as a listener and an eager panelist ready to ask follow-up questions. Lori Scharff, our content lead, led the interview. During this one-hour conversation, Cassie led us through what is all involved in working in a funeral home and namely with recently departed loved ones. Detailing how she performs her job with limited vision in intricate detail will have the career curious in awe. The later part of the interview fields interesting and appropriate questions from the viewing audience.
New to APH CareerConnect in 2022, Career Conversations brings forth professionals who are blind or low vision on stage to our Zoom platform for one hour each month. Give Cassie's Career Conversation episode a listen. While there, check out all of our 2022 Career Conversation episodes.
In the spring of 2022, we brought forth a student peer advisory body to APH CareerConnect. Our students, consisting of high school students who are blind or low vision, meet with ConnectCenter staff and me about six times a year. One of the 'asks' of our student advisors was to actively contribute to APH CareerConnect by providing blogs and support in helping out with future webinars. And our students did not disappoint. As Content Manager of APH CareerConnect, it's my responsibility to see to it that content developed for our site is both trusted, informative, and represents both the professional practitioner and blind/low vision student/job seeker point of view. As there was a dearth of student views and blogs, we wanted to change that.
One of the first contributions from our students came from Marie Zaknoun, who submitted a blog, "Advocating for Your Rights as a College Student." Not only was this an excellent blog, but it also resonated with me as a peer-written resource on how to navigate the college landscape. Through this blog and several others that followed, I sincerely hope that more and more high school students and their support systems will find helpful and critical snapshots like Marie's article to make informed decisions for their future. If you are reading this for the first time or again in this review, you won't be disappointed.
In the same vein, Jacob Ray submitted a compelling blog that also speaks volumes on advocacy, and, like Marie's, hit home and had me doing a lot of reflection on how it would have significantly impacted my career and life choices were there sites and blogs like APH CareerConnect available 25 years ago.
George Stern, who is DeafBlind, waxes poetically about the real struggle of holding himself to a high standard to "fit in" when it turns out that he was standing out by assuming the norm. George is a relatively new contributor to APH CareerConnect; you can read more from the deafblind perspective by browsing our blog history on Home – CareerConnect (aphcareerconnect.org).
Most Viewed APH ConnectCenter Content of 2022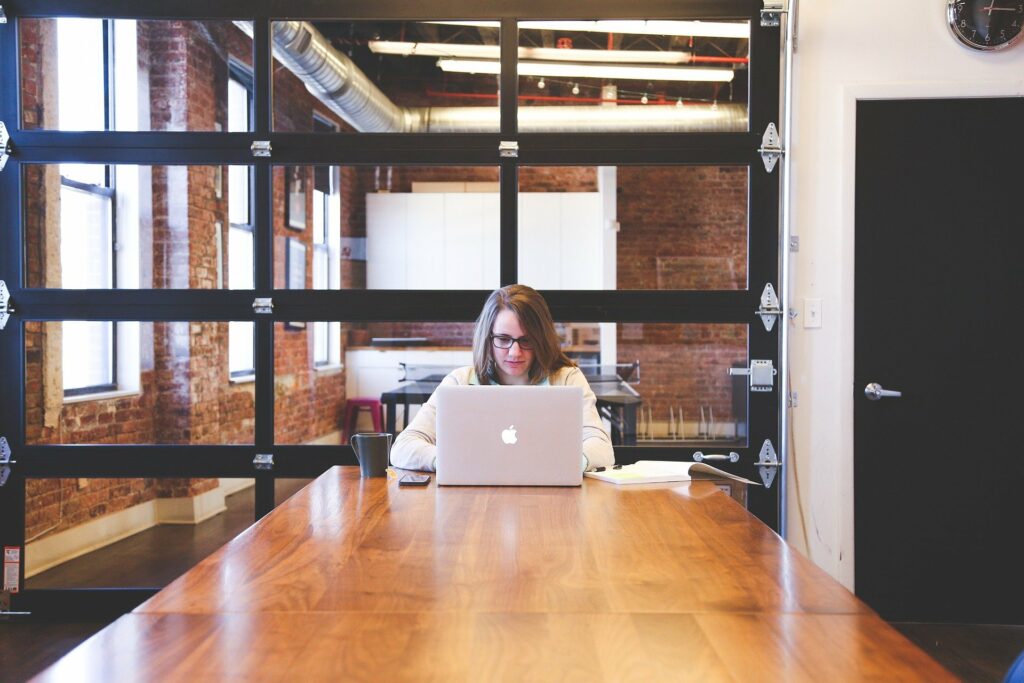 We've learned some of the APH ConnectCenter Program Managers favorite content of the year, but what was the most viewed content from each of the three sites? Drumroll, please!
In the most viewed content piece on APH CareerConnect in 2022, Amy Lynn Smith shares about the collaboration between APH CareerConnect and NSITE which seeks to help bring employment resources to a habitually underserved demographic in the way that works best for them. It's important to note, this year, APH CareerConnect and NSITE worked together to update The Job Seeker's Toolkit.
In the most viewed content piece on APH VisionAware in 2022, Empish J. Thomas reflects on a trip she took to our nation's capital. Based on her experience, she shares how those who are blind or low vision can access historical sites and enjoy Washington, DC.
In the most viewed content piece on APH FamilyConnect in 2022, Joanna recounts the emotional journey of her infant daughter, Chrissa, receiving an ONH diagnosis. Joanna also shares resources for other parents whose children have ONH including the Optic Nerve Hypoplasia and Septo Optic Dysplasia Support Group she helped start on Facebook.
Snapshots and Stories of the APH ConnectCenter
APH ConnectCenter's Information and Referral Department and APH Huntington share their highlights of 2022!
APH Huntington: Lee Huffman Reflects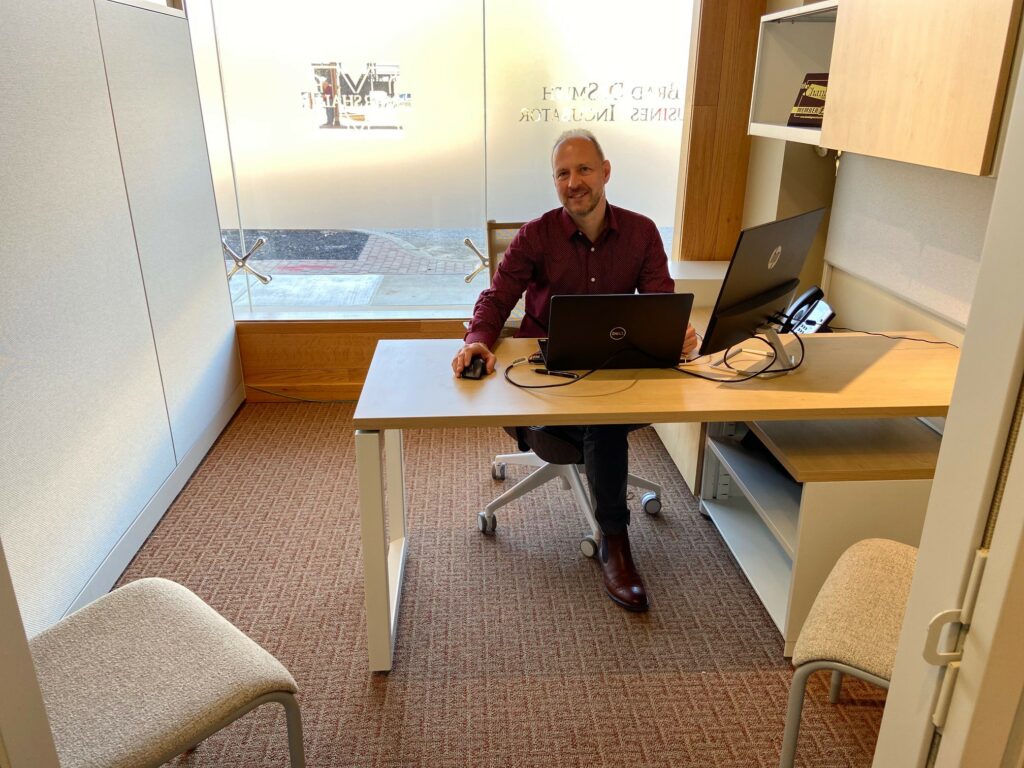 Thinking back over the past year of all the outreach events I have facilitated and participated in, I have to say the APH Huntington Impactful Living Summit was one of my favorites.
The goal of the inaugural APH Huntington Impactful Living Summit, in April 2022, was to help bring innovative technology solutions and resources to our traditionally underserved community of individuals who are blind or low vision. With this event, we brought together approximately 75 attendees, all from Huntington, WV and surrounding communities, for a series of presentations, panel discussions with questions and answers, access technology exhibits, demonstrations, and conversations. Attendees included Teachers of the Visually Impaired (TVIs), local West Virginia State Rehabilitation counselors and staff, local Veterans Administration staff, local service providers, community members living with blindness or low vision, and their families. The intention of the summit was to help educate and elevate expectations by providing timely and useful information to the blind/low vision Huntington community, to enhance and expand awareness of issues related to blindness/ low vision, understanding of life-changing mainstream and access technologies, and personal and professional experiences and competencies.
There were five sessions presented at this one-day event, with presenters from APH staff, GoodMaps, American Foundation for the Blind, the local Cabell-Wayne Association of the Blind, and invited guest presenters.
At the summit, local professionals learned more about the latest in assistive technologies and impactful, free online resources, while having the ability to earn continuing education and professional development opportunities. These windows into new technologies and resources for attendees have the potential to be life changing. Someone who understands basic technology concepts is significantly more likely to use access technologies – creating opportunities for success in higher education and in entering the workforce and achieving financial self-sufficiency and ultimately independence. TVIs are the frontline workers for individuals who are blind or low vision, and it is critical for educators to be up-to-speed on all of the available technologies, resources, and the latest conversations happening in the field. These local educators and service providers are very rarely able to attend national blindness conferences; therefore, APH Huntington brought the information to them.
I am looking forward to continuing this work and planning the Second Annual APH Huntington Impactful Living Summit in 2023.
I&R Line: Sharon Hughey Reflects
At the APH ConnectCenter, we received calls from a Teacher of Students with Visual Impairments (TVI) looking for assistance and resources for students in advanced placement (AP) classes such as calculus, biology, anatomy, etc. We are fortunate to be able to partner with the librarians at APH Resource Services, and, working together, we were able to provide much more than we could working alone. Several individuals at APH provided valuable expertise without which we would be unable to help this student and the TVI with whom he was working. We are indeed fortunate to have so many talented people who are experts in their various fields. Together, we indeed do so much.
And that's a wrap on reflecting on 2022. We look forward to upcoming content in 2023!