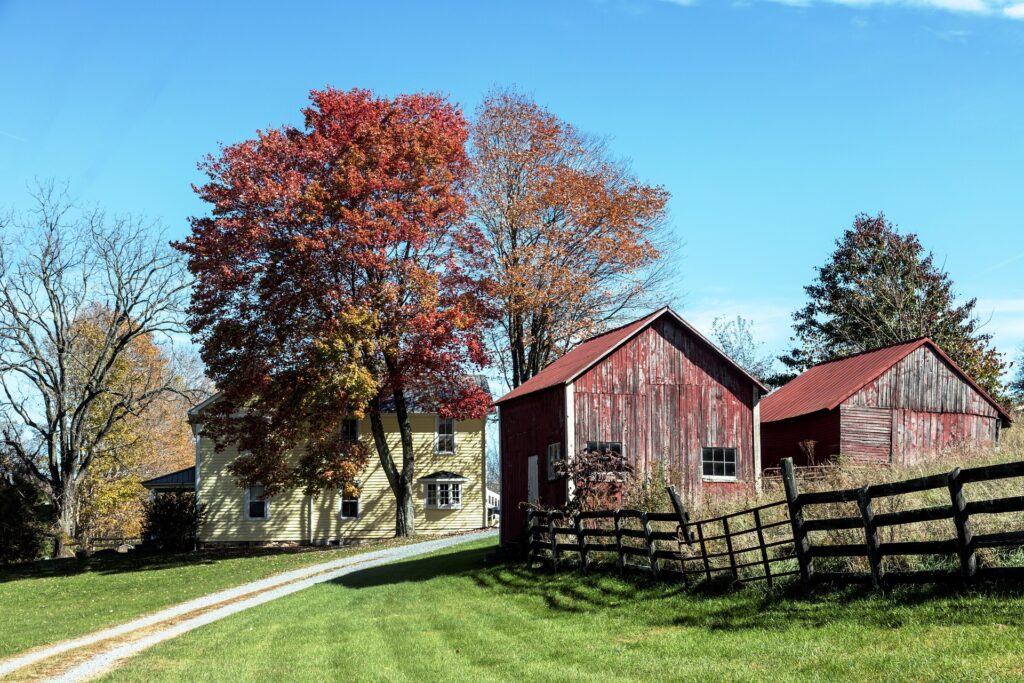 The blog post An Introduction to APH Huntington: A Program to Enhance Resources and Outcomes for a Rural Area provided high-level information about APH Huntington, a new program developed to provide technology and other training to people who are blind or low vision living in rural Cabell and Wayne counties of West Virginia.
Through implementing the program, APH is working to gather information, gain insights, and learn how to better serve people living in rural areas across the country. APH Huntington commissioned the Marshall University Research Corporation (MURC) to conduct a needs assessment study to determine the unmet needs of blind and low vision residents of Cabell and Wayne counties.
A Needs Assessment Survey
The assessment began in April 2022 and ended in September 2022. 98 individuals, who resided in Cabell or Wayne County and reported being legally blind or having low vision, participated in the study.
Three specific goals of the assessment included:
Identifying blind and low vision individuals in Cabell and Wayne Counties,
Understanding the unmet needs of blind and low vision individuals in this area, and
Identifying how services should adapt to meet these needs.
Some high-level findings from the report include:
West Virginia has twice the national average of residents age 16 to 64 who report having a visual disability and three times the national average of residents 65 and older who report having a visual disability.
When asked what kind of cellular device study participants owned, 35.7% reported iPhone, 34.7% reported Android, and 12% reported no cellular device at all.
Less than 50% of study participants used a computer.
Less than 50% of study participants used a tablet.
Less than 30% of study participants used a smart speaker (Amazon Echo or Google Home).
Less than 50% of study participants have received orientation and mobility training.
Only 12.2% of study participants report receiving information from medical staff in an accessible format, such as large print.
Only nine of the 98 study participants had ever heard of accessible prescription label technology, and none were using it.
Most study participants indicated their preferred method of shopping was to have someone else do it for them.
63.3% of study participants indicated having an annual income of below $20,000 per year.
63.3% of study participants indicated having less than a high-school diploma or GED.
Respondent-Identified Needs
According to the authors, "The results of the survey highlight some unmet needs for the region's blind and low vision population. Among these are: transportation, financial assistance, services, organization activity, additional options for training and mobility/orientation, and lifestyle adjustment education."
The most mentioned need by those surveyed was more funding. Whether for themselves or the organizations in the area, additional funding is a clear respondent-identified need. When asked where improvements could occur, respondents indicated the need for additional transportation repeatedly throughout the study.
Many mentioned needing financial assistance or employment but were unsure where to go or how to obtain the services. Several individuals also expressed their need for assistive technology devices and mobility training, but there are simply not enough available resources in the area to address these needs. The survey responses also suggest that a significant portion are living in poverty, which can exacerbate the issues they face.
Addressing Needs
To begin addressing the need for access to the information and training identified in this study, APH Huntington has partnered with the Cabell-Wayne Association of the Blind (CWAB,) the one local non-profit which focuses exclusively on blindness/ low vision, to provide Amazon Echo smart speaker training and devices to local blind and low vision residents. After only three group training sessions, CWAB and APH Huntington are already observing an excitement building as local blind or low vision residents learn what the smart speakers can do and share that information with other blind or low vision friends. Additional training sessions are scheduled in March 2023, and there is a waiting list for additional training to come later this year.
Plans are underway to bring several local organizations and nonprofits together to share and discuss the results of this needs assessment study. The goals will be to determine how the groups could strengthen their networks, combine scarce resources, and prioritize and adapt future programmatic offerings to better meet the specific needs of residents who are blind or have low vision.
"The results of the Cabell and Wayne needs assessment study can be extrapolated to other areas across West Virginia," said Lee Huffman, "so we have shared, and will continue to share, this work with organizations from across the region to help inform their future programmatic choices and better serve people in their area who are blind or low vision."
Learn More
Non-profit | Cabell-Wayne Association of the Blind | United States (cwab.org)
Aging & Vision Loss Big Data Project Reports – VisionServe Alliance
Using the Alexa Echo Dot: All the Possibilities for People with Vision Loss – VisionAware