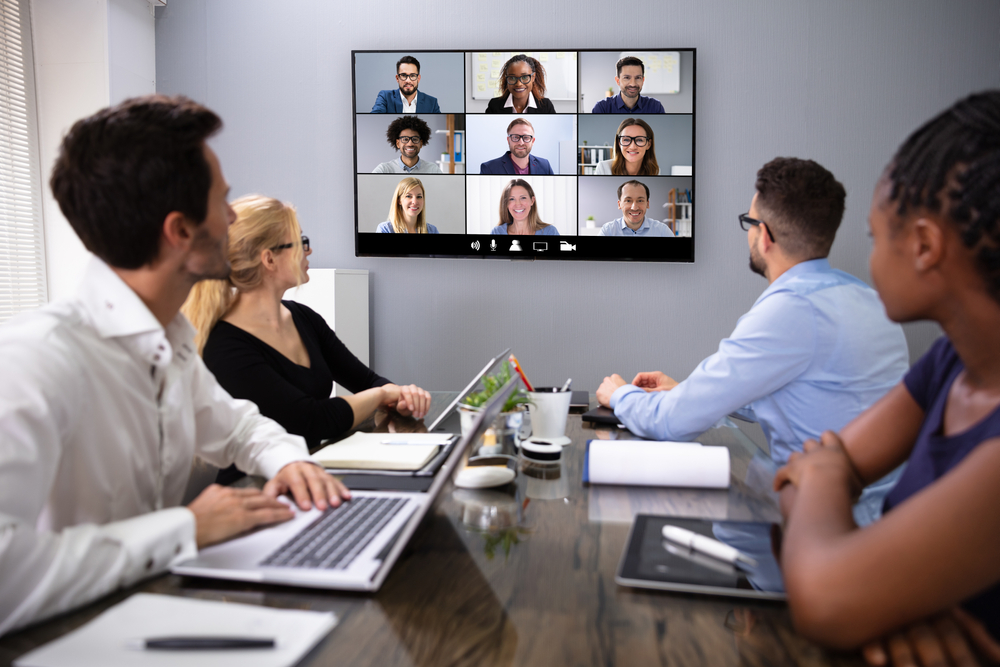 by Anisio Correia, an experienced vision rehabilitation professional who is blind.
Editor's Note: As we approach the anniversary of the signing of the ADA on July 26, it is important to remember the critical role of advocacy whether for ourselves or for a cause. Find out about the benefits of becoming involved in ASPECT, a self-advocacy training program.
During the spring and summer of 2022, I had the opportunity to participate in Prevent Blindness's ASPECT (Advocacy, Support, Perspective, Empowerment, Communication, and Training) program. Having been blind all my life, and after a professional career in vision rehabilitation, I entered the program with some uncertainty, wondering how much I could still learn! I couldn't have been more wrong!
Learning Self-Advocacy Through Storytelling
The ASPECT program aims to teach participants the art (or science) of individual self-advocacy. As a tool, the program utilizes the technique of storytelling. In addition to introducing the technique, the program allows and encourages participants to practice telling their own story, adapting it as needed depending on the audience. As they practice, participants receive valuable feedback from their fellow members in the cohort.
By first engaging the audience with their story, participants can then more effectively advocate with that audience for better or more services, increased funding, a specific piece of legislation, etc. The term "audience" here can refer to a group of interested people, a legislator, or even one's eye care provider.
Participants in the ASPECT program include people of all ages who are blind or have low vision, family members of children who are blind or low vision, and a group of people the program refers to as "allies." Allies can be eye care and rehabilitation professionals, including optometrists and 0ptometry students, ophthalmologists, occupational therapists, social workers, psychologists, and many more. In addition to providing specific self-advocacy skills for persons who are blind or have low vision, the program also offers opportunities for those "allies" to hear stories that, no doubt, may be similar to the stories of some of their patients.
For participants whose eye condition diagnosis is more recent, the group nature of the program also provides a sense of community. It is often the impetus to seek a second medical opinion and/or explore other services and resources in vision rehabilitation.
Program Components
ASPECT participants will:
· Partake in ten two-hour virtual educational sessions to build advocacy and communication skills and knowledge.
· Learn about a wide variety of eye conditions and increase awareness of eye conditions.
· Build knowledge and skills around the use of story and personal narrative for advocacy.
· Learn about avenues for patient engagement (i.e., research, advisory boards, technology).
· Discover a sense of community through listening to the stories of your peers, sharing, and supporting one another through the challenges and triumphs associated with low vision and blindness.
· Build leadership capacity by having the opportunity to co-facilitate sessions and present on various topics to your fellow participants.
· Be invited to join the annual Eyes on Capitol Hill Legislative Advocacy Day and the Focus on Eye Health National Summit.
Apply now for the August 2023 Cohort
Prevent Blindness is recruiting participants for their next ASPECT cohort starting in August 2023. Participants will meet ten times via Zoom every other week from August to December. I encourage you to apply to participate and hope you will get as much out of it as I did. See below for application information.
Call for Applications
The application period is now open for all who wish to participate. The deadline to apply is July 31, 2023.
Who is eligible to apply?
Individuals of all ages (including family members of children younger than 18) with any eye disease or condition residing anywhere across the nation and globally are eligible to apply. Classes are free and held virtually every other week for ten sessions, from August 2023 to December 2023—specific dates and times to be determined based on the group's needs. Participants will receive an honorarium for participation.
If you or someone you know is interested in participating, please complete the online application. Call Julie Grutzmacher at 312-363-6032 or email jgrutzmacher@preventblindness.org if you need help to complete the application or have questions.
Learn More
ASPECT Patient Engagement Program – Center for Vision and Population Health (preventblindness.org)