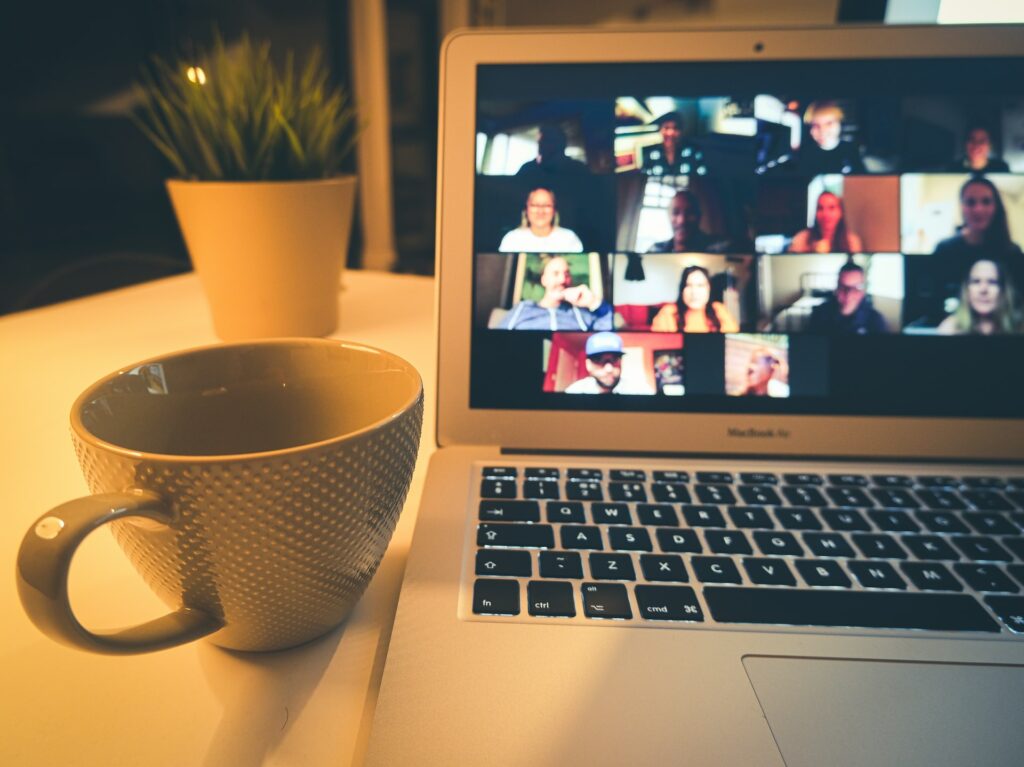 It has been a long and lonely year for many of us. COVID-19 forced us into isolation and disconnected us from our families and communities. However, it also inspired creative ways to stay in touch and conduct our lives through the digital world. Virtual meetings, Zoom events, and conference calls have allowed people to see their loved ones, conduct their business, support each other, and learn new things. For sure, it is not the same as sitting face-to-face with someone to communicate and there is no way to get a warm hug. Overall, though, it is working well in these challenging circumstances. Let's face it is much better than no contact with the outside world at all!
Isolation, boredom, and loneliness can have negative effects on our mental health. Studies show it even shortens our life span! It is so much easier to walk a tough road with support and I am a firm believer in the transformative power of attending a support group. This may be hard or scary at first, but there are many benefits of group support. Maybe you are intimidated by the technology and are resisting learning how to use Zoom or other virtual platforms. You may be surprised to discover it is not that difficult and there are many options for participating in virtual communities. I hope you will explore what is out there and give this new way of connecting with others a try. Your emotional health may depend on it. I also have a feeling that virtual meetings, webinars and groups are here to stay — even after COVID restrictions lift.
If you need further help, please reach out to the APH Connect Center's information and referral telephone line at 1-800-232-5463. We are here to help!
Vision Loss Support Groups Meeting Virtually
When the pandemic hit, many vision loss support groups stopped meeting in person. But there are some who figured out how to continue meeting by conference calls or video calls like Zoom. You may be feeling like you need support now more than ever. To locate virtual support groups, call low vision/blindness organizations or agencies in your state. You can use VisionAware's Directory of Services to search for these in your state. There may be a group you can connect with virtually, though it would be too far to attend in person. You will find supportive people experiencing vision loss who are willing and ready to walk this road with you.
Example of Telephone Support Group: Vision Rehabilitation Services of Georgia
You may want to try out this group to see if meeting on a conference call will work for you. It is based in Georgia and the leader welcomes newcomers, even from other states.
To find out more about this group and how to join contact Julie Moses: office 1-770-432-7280, work cell 706-802-2721. The group meets every two weeks on Mondays via phone from 12 noon – 2 pm.
Encourage Others to Try a Virtual Group
If you know someone who is dealing with vision loss and could use some support, please share this post. If possible, help them make that first call and teach them the simple steps to make these important connections. For many, these programs have been a lifeline during a very lonely year!
Where to Look for Supportive Communities Meeting Virtually
This series will point readers to groups that offer virtual support, connection and learning opportunities. Some options are as easy as picking up the phone and dialing a number.   Visit our section Support Groups and Other Resources for a national listing of some of these opportunities.
Stay Tuned for More Information
In Part Two we will cover, "Opportunities to Connect Virtually through American Council of the Blind and National Federation of the Blind consumer groups.