According to the National Eye Institute (NEI), "glaucoma is a leading cause of vision loss and blindness in the United States. Many people don't know that glaucoma has no symptoms in its early stages."
NEI further states that "the only way to find out if you have glaucoma is to get a comprehensive dilated eye exam. There's no cure for glaucoma, but early treatment can often stop the damage and protect your vision." 
Risk Factors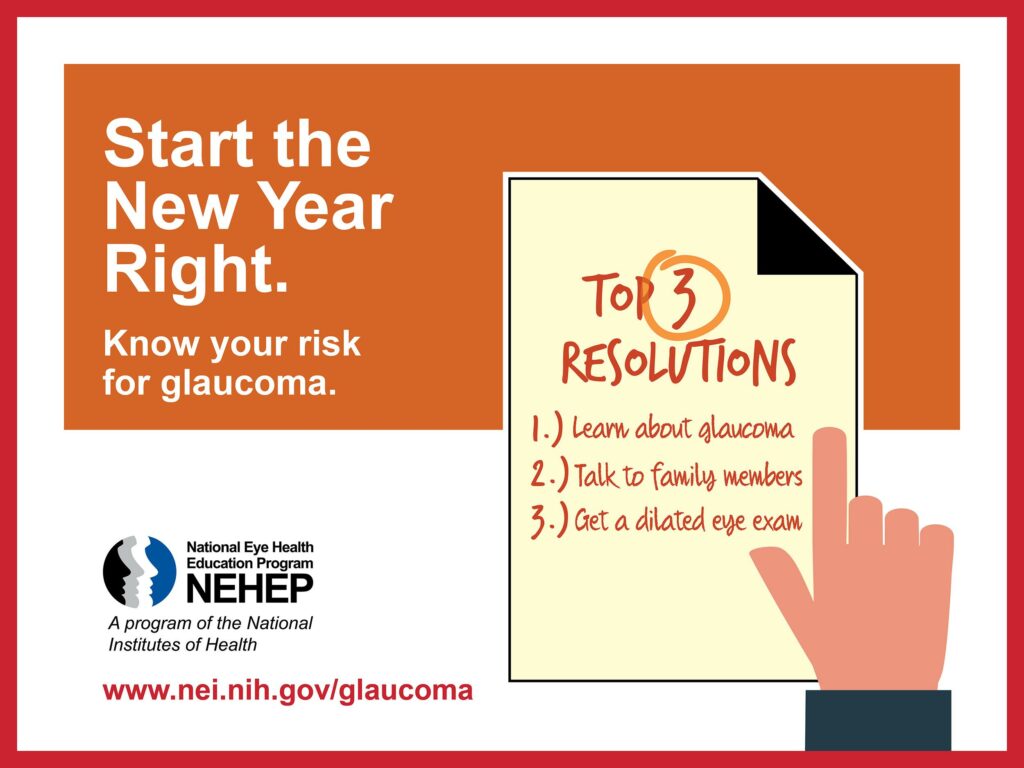 There are several risk factors associated with glaucoma. According to NEI, anyone can get glaucoma, but those at higher risk include: 
African Americans over age 40 
Everyone over age 60, especially Hispanics/Latinos 
People with a family history of the disease 
What If I Am Diagnosed with Glaucoma?
VisionAware offers a range of recommendations for dealing with vision loss from glaucoma. Here are a few to get you started:
Advice from People Who Have Successfully Coped with Loss of Vision from Glaucoma
Additional Information
What Are the Different Types of Glaucoma?
"Going Blind" and "Getting Started": A Dynamic Combination – VisionAware
Tips for Taking Glaucoma (and Other) Eye Drops – VisionAware