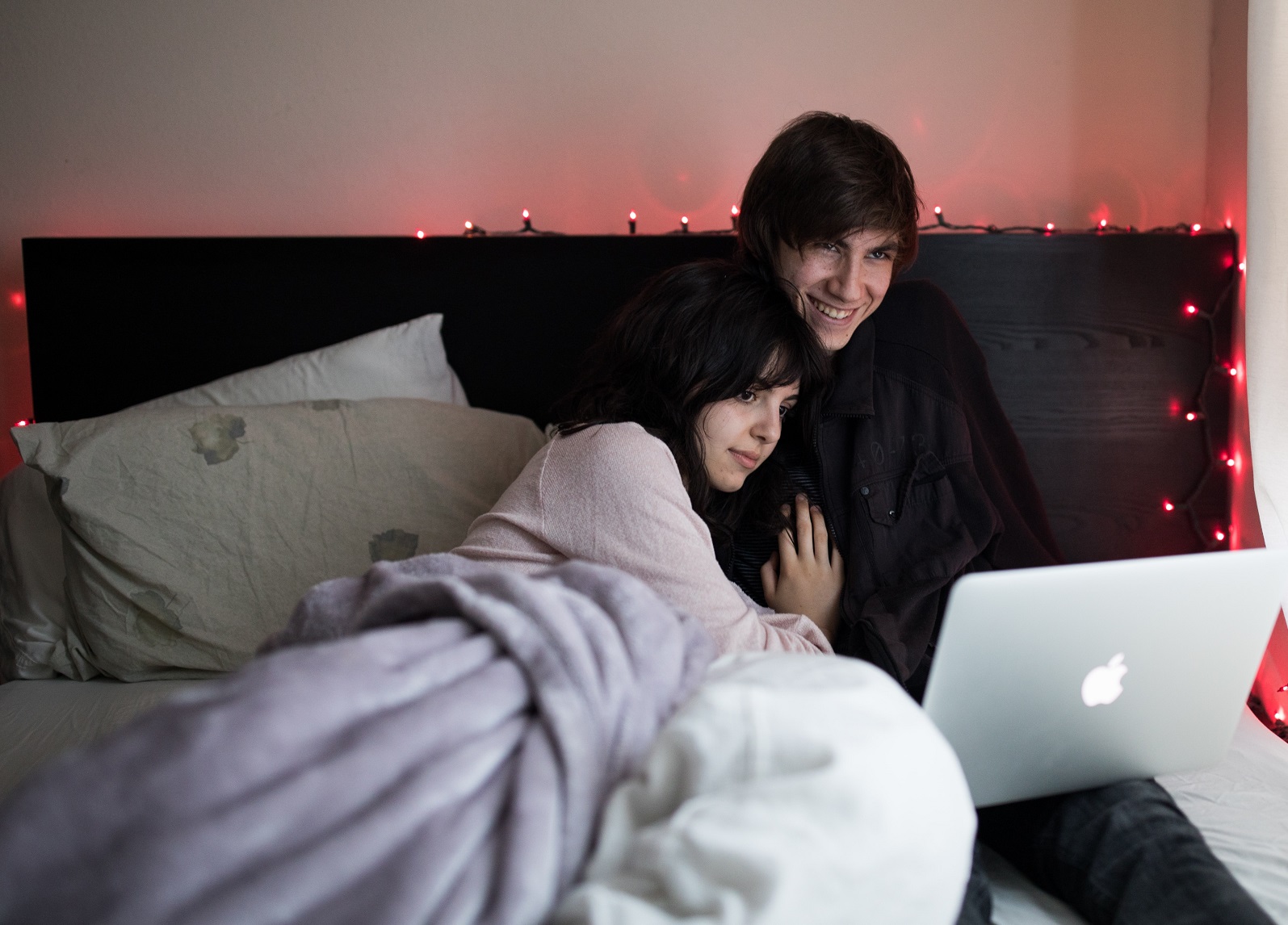 Technology Enhances Date Night At Home
This Valentine's Day – or any date night in the near future – many people won't be going out for fancy dinners or to the movies, given the risks and restrictions related to COVID-19. But there's no reason not to plan a special celebration at home enjoying your favorite movie or TV show, perhaps with some cocktails and a delicious home-cooked meal.
For people who are blind or visually impaired, there are plenty of technology tools that make TVs, computers and apps more accessible. To get tips on some of the best options out there, we spoke to Aaron Preece, editor of AccessWorld®: Technology and People Who Are Blind or Visually Impaired, a monthly publication produced by American Foundation for the Blind (AFB). The magazine regularly reviews technology and services – in fact, in February 2021 the magazine will launch a series reviewing streaming services.
Accessibility Recommendations
Here are a few accessibility recommendations, including some personal favorites, since Aaron is visually impaired himself.
"When it comes to entire platform accessibility, the Amazon Fire TV Stick with Fire TV built into the television sets themselves, and Apple TV, tend to be the most accessible," he says. "Some manufacturers build the Fire Stick technology into the TV, so you can use it kind of like an Amazon Echo to tell the TV to play a certain show."
Another resource Aaron recommends is AppleVis, an app that gathers user accessibility ratings for everything from video games to TV networks and more. Aaron is also a fan of The Audio Description Project, a website that tells you how to find audio-described movies and TV shows, as well as posting audio-described videos.
Although Amazon and Apple aren't the only TV devices that provide accessibility, their quality is a mixed bag. The only way to know for sure is to visit a store and test how accessible a TV really is. You can also read AccessWorld's reviews of Google Chromecast, NVIDIA Shield and Roku devices for an idea of what works and what doesn't.
Audio description is a great way to enjoy visual entertainment, and there are tools specifically designed to make it even easier to use. Spectrum is an Apple app that lets you search hundreds of movies and TV shows, download the audio description, sync it to your TV and follow everything that's happening on screen. Because it's a phone-based app, you can use earphones if you're watching with a sighted person who would rather not hear the audio description. There's also Envision, a smartphone app available for both Apple and Android, which can describe scenes around you – including screens – along with countless other objects you might want described or read to you.
Aaron developed his own solution: He bought a long HDMI cable with an adapter he can plug into his phone to listen to audio description. He's found the hard-wired connection of a cable provides better stability than using Wi-Fi.
Other Ways to Follow What's Happening on the Screen
There's no question that finding accessible devices and entertainment options is ideal, but Aaron doesn't think it's always necessary. "You can pick up a lot just by listening to what people are saying, or if there are a lot of sound effects," he says.
Music is another way to know whether something happy, dramatic or scary is happening on screen. And if you miss something, Aaron adds that it's easy to find episode or movie summaries online, where you can fill in the missing details.
So get cozy in front of the TV and make a date night of it – any day of the year.
Be sure to check out AccessWorld's series reviewing streaming services, which launches in February.
Read More About Dating
Looking for Love in the Digital Age