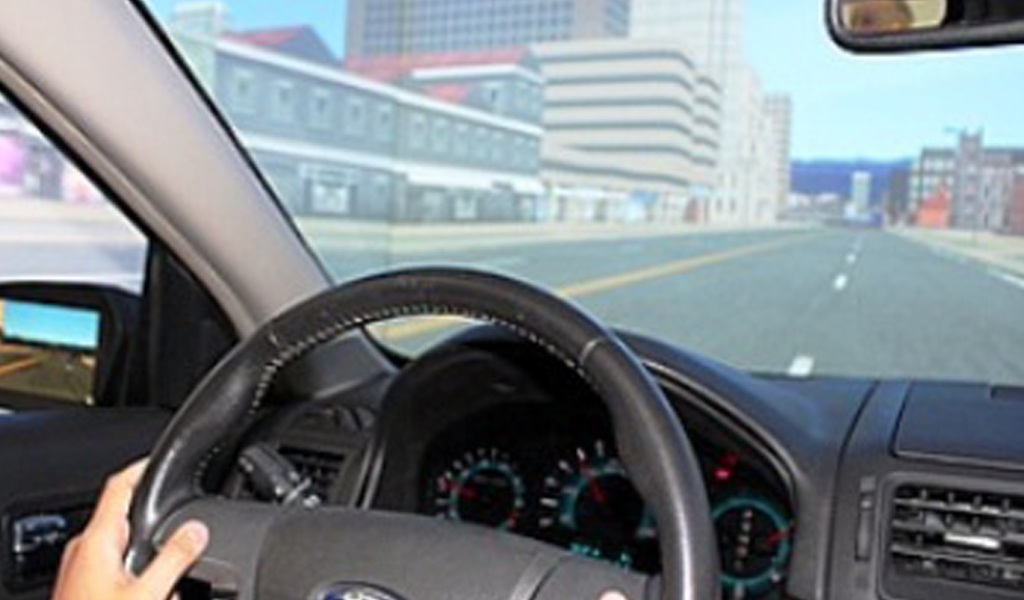 December 7-11 is Older Driver's Awareness Week and is an especially important time to think about continuing to drive with vision loss. Driving is a part of our culture, and, in many areas of the country, the only viable way to go shopping, engage in social activities, and even get medical services. The pandemic has brought to our attention even more how the inability to drive affects people with vision loss. A recent study of the effects of COVID 19 on people with vision loss indicated that transportation is a major issue that was greatly exacerbated by COVID 19. The inability to drive is a major blow to independence and one's feeling of self worth and a viable concern related to obtaining life's necessities.
Vision Related Factors That Affect Safe Driving
What are some of the factors to be aware of as we age? In an article on driving and vision loss, Anne Riddering, Ph.D., OTR/L, CLVT, COMS, discusses the complex task of driving.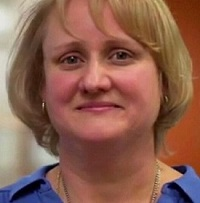 She covers eye-related changes that may occur as we age, and eye conditions such as cataract, macular degeneration, and diabetic retinopathy that affect driving through loss of contrast sensitivity. Contrast sensitivity refers to the ability to detect differences between light and dark areas. Loss of contrast sensitivity affects the ability to see curbs and faded road markers and conditions such as fog, heavy rain, and snow greatly worsen visibility.
Dr. Riddering also points out that glare from headlights and the sun is also a concern for older drivers and it is critical to keep car windshields clean to lessen the effect of glare. Wearing sunglasses with yellow tint help reduce glare. Being able to scan the roadway for obstacles, including pedestrians, is also important and she suggests practicing horizontal scanning techniques. She also offers suggestions for road and driving safely.
Dementia Affects Vision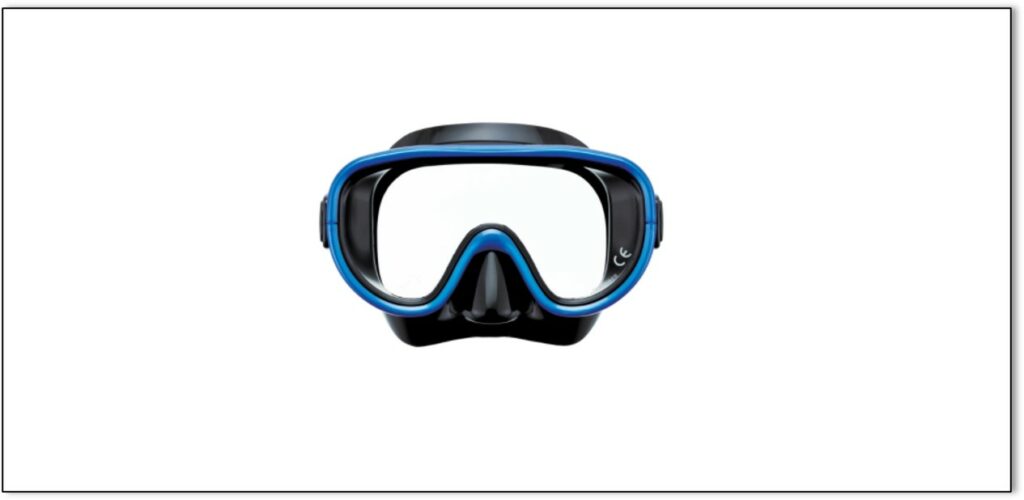 In addition to age-related vision changes that can affect safe driving, onset of dementia can affect vision in several ways, among them loss of peripheral vision and depth perception. The scuba mask pictured above indicates how peripheral vision is affected in the beginning stages. Many people who have dementia are not aware they are experiencing it and vision problems can start early in the disease. Dementia expert Teepa Snow explains the effects on vision in a video on vision and dementia.
Low Vision Driving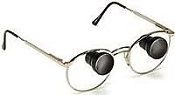 Chuck Huss, COMS, and a driving rehabilitation specialist in West Virginia, has developed a driver assessment route and course that helps low vision drivers continue driving safely . He discusses this information in his article Restrictive Driving Privileges: A Means of Staying Independent and Behind-the-Wheel! He has also written about driving with bioptic lenses. (Note: a bioptic lens system is a combination two-lens optical system with a telescope, or telescopes, attached to the lens of a pair of eyeglasses. A bioptic system is always prescribed by an optometrist or ophthalmologist who specializes in low vision.) Many states allow the use of bioptic telescopes when driving, but training is generally required.
Giving Up Driving
The decision to stop driving is very hard to make and one that family members may need to discuss with their older relative. The VisionAware video featuring Claude Wood on Giving Up Driving is a great segue for family members to use when discussing driving with their relative who is blind or visually impaired. It is also important to discuss transportation options and to help with locating and accessing those resources in the community. Be sure to read Don't Let Being a Non-Driver Stop You from Staying Connected.
Other Resources