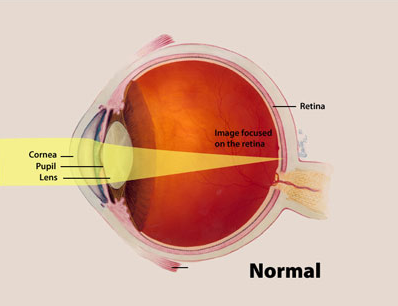 Recently the APH ConnectCenter Information and Referral Line received questions about the effects of Plaquenil (Hydroxychloroquine sulfate) on your eyes. This is of particular interest during the pandemic as Plaquenil has been discussed as a possible treatment for COVID-19. It was approved by the FDA for a short time as an emergency treatment for the virus at the beginning of the pandemic, until revoked after further study.
Plaquenil is currently used to treat certain autoimmune diseases such as lupus and rheumatoid arthritis. The America Academy of Ophthalmology (AAO) has recently written about how the medication can affect your retina. According to the AAO, "Using Plaquenil for a long period of time may harm the retina, causing serious vision loss. People with retinal damage from Plaquenil are not aware at first that they are losing vision. Unfortunately, vision loss from Plaquenil can be permanent. If you take Plaquenil, it is very important to see an ophthalmologist regularly. Your ophthalmologist will check your retina for problems before serious damage occurs."
Risk factors Cited in the AAO article Include:
people taking Plaquenil for 5 or more years
people taking Plaquenil at higher doses than recommended
people who already have retinal disease
people who already have kidney or liver disease
people over 60 years old
people who lose a lot of weight while taking Plaquenil. Tell your doctor if this happens as your dose may need to be lowered.
You may also want to read the AAO article, "What to Know If You Took Plaquenil and Aralen for COVID-19, which includes information about symptoms of vision problems such as trouble focusing on objects straight ahead, due to a loss of central vision, difficultyreading, weak, blurry or distorted vision, and changes in color vision.
Clinical Study on Plaquenil
The National Eye Institute Unit on Clinical Investigation of Retinal Disease conducts studies to provide insights into disease pathogenesis, developing outcome measures for clinical trials and conducting interventional trials. Currently in progress is a "Study of Patients with Plaquenil-induced Retinal Toxicity, with Evaluation of the ABCA4 Gene." They are recruiting participants for this study at this time. Eligibility for the study is as follows:
Individuals at least 18 years of age who have previously used plaquenil.
Both individuals who have and have not developed plaquenil-induced retinal toxicity will be eligible for this study.
Find out more about NEI clinical trials.
Ask An Ophthalmologist
The American Academy of Ophthalmology's Ask An Ophthalmologist section provides an invaluable service for individuals concerned about their eyes. This service allows you to ask any question about your eyes and expect a vetted response. In addition, the AAO offers information about eye health on their website including Coronavirus and Eye Health. This section includes an article on determining the difference between COVID-19 and allergies, as discussed by Audrey Demmitt in her post about Pink Eye and the Coronavirus – VisionAware