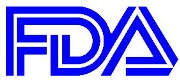 I discovered this helpful resource via a tip from the Vision Rehabilitation Therapy (VRT) Listserv. I hope you'll find this helpful too. From a January 23, 2013 FDA press release:
From their offices in Silver Spring, Maryland, Food and Drug Administration (FDA) pharmacists answer thousands of calls to 1-888-INFO-FDA each year.
The FDA Division of Drug Information
Twenty-five pharmacists and other experts who work in FDA's Division of Drug Information (DDI) assist the public by answering the calls, emails, and letters that pour into FDA daily.
DDI is the public communications and information outreach arm of FDA's Center for Drug Evaluation and Research. The Center is responsible for ensuring the safety and effectiveness of medicines— from aspirin to new cancer treatments—on the market. This gigantic task generates questions both simple and complex. Answering them, and reaching out to people affected by FDA's work, is the role of DDI.
FDA Outreach Efforts
That outreach takes many forms. DDI uses video podcasts, audio podcasts available on iTunes, webinars, YouTube videos, Listserv email messages and Twitter to inform consumers, health care professionals, and industry about the many issues that arise from the oversight of over-the-counter and prescription medications.
Pharmacists on the Front Lines at MedWatch
Each weekday, from 8:00 a.m. to 4:30 p.m. (ET), DDI pharmacists answer phone calls and personally respond to emails and letters. Hours are sometimes extended when an issue creates heightened public concern. News often drives calls. Calls from consumers concerned about adverse drug effects are a common occurrence.
DDI is able to access and search the suspected drug's approved labeling and give the caller important information about what has been documented about the drug's use. Additionally, DDI can provide a way to report serious, unexpected side effects via the MedWatch reporting system.
FDA's MedWatch keeps track of reports from consumers and health care professionals about side effects, product quality problems or medication errors involving drugs, biologics, medical devices and cosmetics. DDI also answers the MedWatch number at 1-800-332-1088 and helps the public report problems that involve drugs—either online, over the phone or in writing.
"We work to be both reactive and proactive," says DDI Director Mary Kremzner, Pharm.D. "FDA has information critical to consumers, and we're looking for every way possible to deliver."
More Medication Safety Information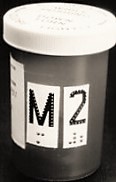 You can read the entire press release on the FDA's Consumer Updates page, which features the latest information on all FDA-regulated products.
On VisionAware.org, you can find information about managing your medications with blindness or low vision, including organizational systems and labeling techniques.
In addition, VisionAware.org and American Foundation for the Blind (AFB) provide you with up-to-date information about Talking to Your Pharmacist, Medication Label Survey Results, and the Access to Drug Labels Survey Report. You can read more about the Rx Label Enable Campaign on the AFB website, including the Summary of Recommendations for Pharmacists and a full report on Guidelines for Prescription Labeling.