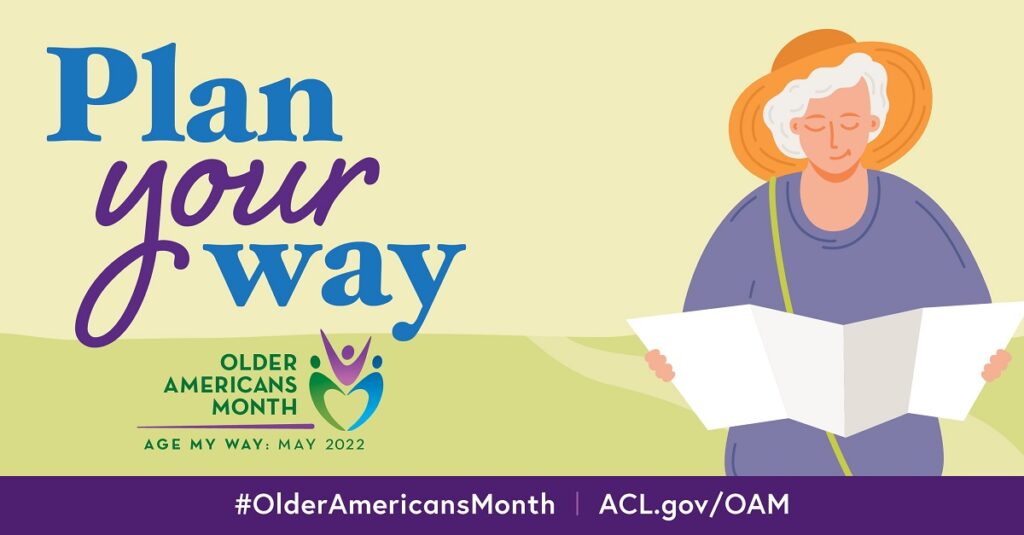 Social Determinants of Health (SDOH) are a heavy topic for a blog post. So why write about them? It's Older Americans month and it is important for people to understand the major factors that shape their lives and affect them as they grow older. This post will discuss how these factors intersect with losing vision as we age.
Five key areas of life are included in the SDOH:
Economic Stability
Education
Social/Community Context
Health and Health Care
Neighborhood and Built Environment
Conceptually this is a mouthful and then some. You can read Social Determinants of Health: Their Relation to Vision, Aging, and Advocacy for a much more in-depth discussion. 
What Do the Numbers Show?
According to recent research through the VisionServe Alliance (VSA) Big Data project, older women, African Americans, Hispanics, Native Americans, and people who are poorer and less educated have higher rates of blindness and low vision. (National Big Data Briefing 04-03-2022.docx – Google Docs). Further, older individuals who are blind or low vision have more chronic conditions, and generally poorer health, and quality of life. These are major concerns to address as the numbers of older people who have trouble seeing is growing rapidly with the aging of the baby boomer population.
As noted in the VSA Rehabilitation and Aging Brief, "Vision rehabilitation often combats these factors by providing people with vision impairment the tools to live independently. Specialized vision rehabilitation professionals help individuals who are blind or visually impaired attain increased function, well-being, personally satisfying levels of independence, and improved quality of life. Vision rehabilitation services are an essential piece of the puzzle to addressing the impacts of vision loss on the safety and independence of older people." ((Vision, p. 10, 2020)
Proactive Steps to Address SDOH
Some of these factors are frankly beyond our immediate control. The VSA through its Aging and Vision Loss National Coalition (AVLNC) is working on addressing the areas the vision rehabilitation field can work on such as better access to vision rehabilitation services, public awareness of these services, and much more funding to support them.
Another piece of the advocacy puzzle is working with the aging network to help them ramp up services since older people with vision loss have a high rate of chronic conditions such as hearing loss, diabetes, and cognitive issues.
Doing Your Part
You can join AVLNC.
You can use the Aging and Vision Loss Toolkit developed through AVLNC to educate aging service providers.
You can talk to your ophthalmologist and other health care providers about the importance of vision rehabilitation services for older people new to vision loss and tell them about the VisionAware Directory of Services which they can use to refer patients to get assistance. Or they can give patients the APH ConnectCenter contact information:
1-800-232-5463
M-F, 8:00AM-8:00PM ET
connectcenter@aph.org
You can join local community organizations to advocate for changes in your neighborhood to increase access to transportation and to make the "built environment" more accessible. AARP, for example, has an "Age-Friendly" community initiative in over 650 communities across the country (Member, 2022).
Check out the Henry Ford Health System SiteWise program for suggestions on approaching businesses in your community to implement vision-friendly adaptations.
If you have vision loss or are a family member, you can use the VisionAware Home Checklist to determine easy-to-make changes to make your home safer and easier to get around. Use the home modifications section for suggestions.
Alex Sums It Up
"Alex is a retired schoolteacher who recently became legally blind. He lives in an area without family close by and before receiving vision rehabilitation, his life had significantly deteriorated. His clothes were soiled, he needed a haircut and a shave and ate frozen food for most of his meals. Through vision rehabilitation, Alex learned non-visual techniques for preparing food, cleaning his apartment and doing his laundry. He learned the skills he needed to regain his ability to travel outside of his apartment to go shopping or get a haircut. Vision rehabilitation transformed Alex's life, allowing him to regain his independence and reconnect with his community." (Vision, p. 12, 2020)
Learn More
October 1 – The International Day of Older Persons – VisionAware
Aging Consequences of Vision Loss: Taking the Long View on Visual Impairment Webinar | OIB-TAC
References
Member list. (2022). AARP. https://www.aarp.org/livable-communities/network-age-friendly-communities/info-2014/member-list.html
United states' older population and vision loss: A briefing. (2022). VisionServe Alliance. https://docs.google.com/document/d/1HaHR7zJCUwaGri6pX5jbFBbw51ZnNeVm/edit
Vision impairment and vision rehabilitation in the lives of older people in the united states. (2020). VisionServe Alliance.