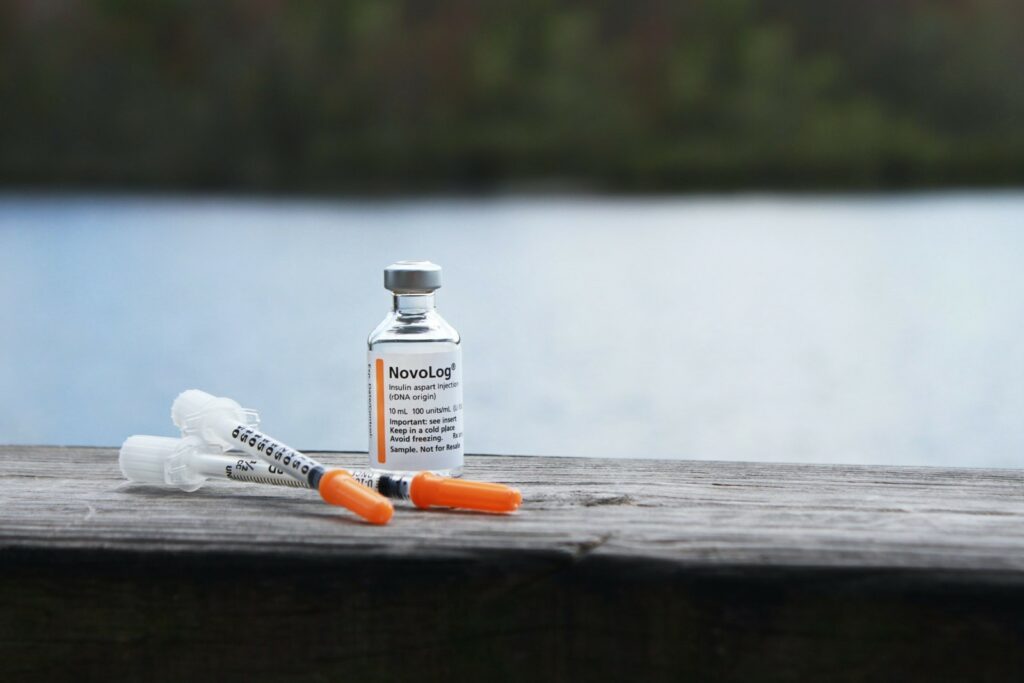 Editor's note: For National Diabetes Month, the VisionAware is offering a three-part series on diabetes medications. This series offers two pre-recorded presentations on diabetes medications along with a virtual webinar Q&A "chat" with presenter and Diabetes Educator, Kim Ladd, about the information she shares in Parts 1 and 2 of this series. The live Q&A will be held on November 17 from 5:00 pm to 6:30 pm eastern.  
Part 1 of the series addresses oral medications for diabetes and Part 2 addresses injectables including insulin. Please register for the whole webinar series to access the pre-recorded sessions. Please view the videos and take the quizzes if you wish to earn ACVREP credit for Parts 1 and 2. You must register to view the videos. We are also offering CEs for live attendance at the November 17 webinar.
Understanding Medications- A Very Important Part of Staying Healthy 
Currently there are over 60 different types of medications to help treat diabetes, with more being developed every day!
Knowing the different types and actions of diabetes medications, and how they help regulate blood sugar levels, can help you take better control of your diabetes health. Being able to answer these questions is critical to managing your diabetes: How do I know the medication is working? Is what I am experiencing a side effect?
Why Am I on So Many Pills?  
First, let us review what diabetes is. Diabetes is a chronic disorder of carbohydrate metabolism resulting from inadequate production or utilization of insulin. When a person has diabetes, their pancreas either doesn't make enough insulin or their body can't use its own insulin effectively.
The cornerstone of diabetes management is keeping blood sugar levels under control (80 -130 mg/dcl and HgbA1c <7%) to help prevent complications of diabetes. Taking diabetes medications is one way to help manage blood sugar levels, along with positive lifestyle changes (exercise, healthy eating, stress management).  
Medications for Diabetes: How do I choose? 
Weigh the benefits vs the side effects. Talk with your doctor. Do your own research on reputable websites and make an informed decision about the best medication for you and your particular situation.
Diabetes Medications & Low or No Vision 
Empower yourself to be responsible for your medications. Vision loss does not have to be a deterrent to you learning to mange medications:
Research your medications (online, apps, Alexa, doctor, nurse, diabetes educator, pharmacist)
Establish a safe way to identify your medications (ScripTalk, Spoken RX, braille, large print, etc.)
Develop a medication management regimen that works for you
Educate, Advocate, Activate!
What You Will Learn in the Webinars 
In Part 1 of the webinar series, I provide an overview of the different classes of oral medications used to treat type 2 diabetes, including the most common side effects and benefits. I also include a list of resources with information on ways to help pay for the medications as well as pharmacy savings programs. 
In Part 2 of the webinar series, I focus on the different types of insulins used for managing blood sugar levels in all types of diabetes, and non-insulin injectable medications used to help manage type 2 diabetes.
On November 17, in Part 3, our Q&A session, I answer your questions in a live session. 
Additional Information
VisionAware has an updated section on the basics of diabetes management as well as a new in depth article on all current diabetes medications. 
Other good websites for researching your medications: