Compiled by Katie Frederick, VisionAware Digital Content Manager
Editor's Note: For more ideas about gifting to your friends and family with vision loss, listen to our gift giving webinar in which VisionAware Peer Advisors and special guest presenters shared their favorite holiday gift giving ideas. Also read their suggested list of gifts.
The Holidays Are Fast Approaching
With supply chain issues impacting availability of items, now is the perfect time to start shopping. If an individual experiencing blindness or vision loss is on your gift giving list this year, the VisionAware Peer Advisors have put together some creative, fun, free, low-cost, and helpful gift ideas.
Creative Gifts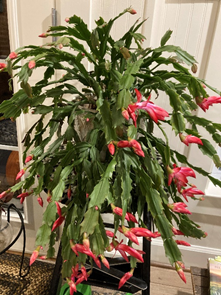 Peer advisor Audrey Demmitt recommends gifting plants. "At the holidays, I like to give an amaryllis bulb-growing kit to friends and neighbors. They are fun to watch–because they grow so fast from day to day until they finally bloom. It is a sturdy plant with big showy flowers." Audrey suggests Christmas Cactus and Narcissus (paperwhites-very fragrant) growing kits make nice gifts too. If purchasing plants, why not include gift colorful decorative containers for them?
Peer advisor Deanna Quietwater Noriega recommends creating candy wreaths. Materials needed for creating a candy wreath include a pair of colorful plastic scissors, green curly ribbon, a macrame hoop, a wide piece of velvet or wire edged ribbon, and wrapped colorful candy like those red and white striped peppermints or fruit flavored candy with twist ends. To make the wreath, Deanna says, "Using the curly ribbon, tie candy on the hoop, finish the wreath formed with a bow and a pair of scissors hanging from another strip of curly ribbon…The wreaths are easy to make and fun to receive, especially when the recipient likes a variety of candy, such as taffy, Jolly Ranchers, etc."
Additional imaginative gift ideas the peer advisors suggest are baked goods, attending a play with a friend, taking a friend to dinner, or inviting someone to dinner in your home, and watching holiday movies that are audio-described.
Fun Gifts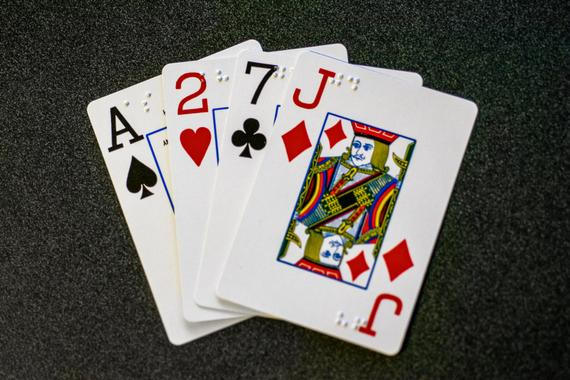 For the individual who enjoys playing games, Audrey suggests "Five Second Rule" and "What's Yours Like?". Both games require one player read a card, with the rest of the players providing oral responses. According to Audrey, "Both are super fun and easy to learn!"
Other fun gift giving ideas include lotions and soaps, cozy fuzzy socks, large print or braille playing cards, and keychains that allow voice recordings for quick notes.
Free Gifts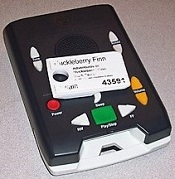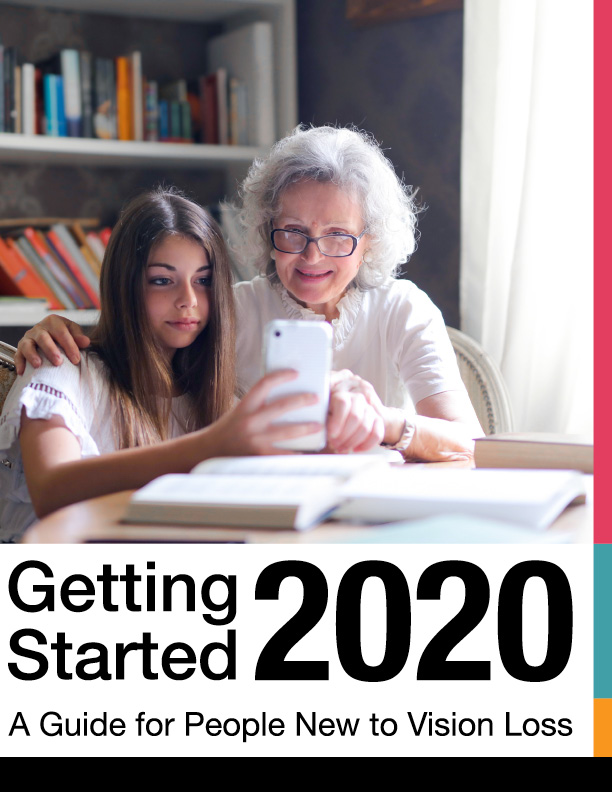 Low-Cost Gifts
Kitchen Items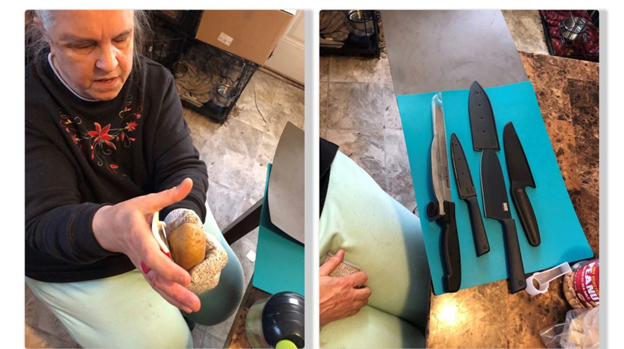 Whether individuals on your list enjoy cooking or are navigating the kitchen after adjusting to vision loss, the following gadgets may help:
Note to reader: Peer Jeannie Johnson covered some cool cooking devices in her presentation at the gift webinar on November 19.
Outside the Kitchen
Some additional low-cost gifts include subscriptions to Audible.com, which provides monthly credits for purchasing audio books. Audible subscribers can also access some podcasts, magazines and national newspapers, and Audible-original and Audible Plus content.
Spotify is a music and podcast streaming service that offers free and premium content. Individuals can listen via the Internet, smartphone app, or by asking their smart speaker, such as an Amazon Echo device (see below), to play music or podcasts on Spotify.
Tech Gifts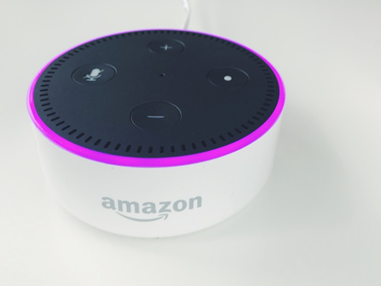 Steve Kelley, VisionAware Peer Advisor, Hadley Instructor, and Assistive Technology Instructional Specialist for People with Visual Impairments (CATIS) offers the following suggestions:
Note to reader: Steve shared his tech ideas at the gift webinar.
Conclusion
We hope this compilation has given you some ideas for individuals on your list who are blind or experiencing vision loss. If you want to hear more great gift ideas for colleagues, family or friends, don't forget to listen to our gift giving webinar.
Additional Gifting Information
AccessWorld Gift Guide
Getting Ready for the Holidays for Individuals with Vision Loss – VisionAware
Helpful Products and Technology for Living with Vision Loss – VisionAware
Holiday Traditions from the VisionAware Peers: Part One – VisionAware
Holiday Traditions From the VisionAware Peers: Part Two – VisionAware