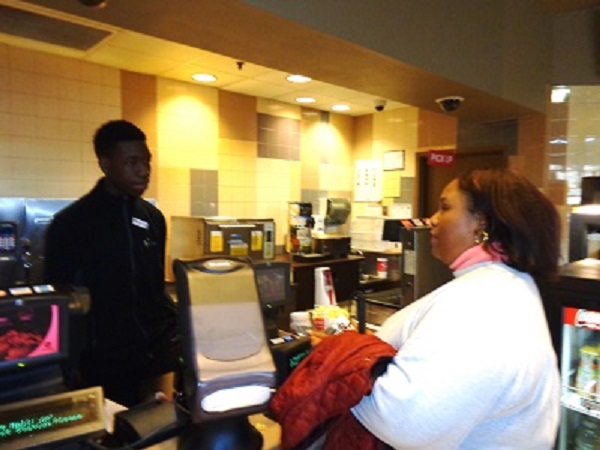 Watching Movies Is Part of The Holiday Season
Cuddling up with a mug of hot cocoa or the classic holiday three flavor popcorn tin on the sofa and watching a slew of Christmas movies is the perfect way to get into the holiday spirit. Everyone knows that watching a heartwarming holiday flick is one of the merriest parts of the season, along with decorating the tree and baking grandma's legendary cookie or brownie recipe. Whether you're in the mood for a traditional family holiday classic or a romantic Hallmark Christmas movie, there is something for everyone including the kids. View holiday romcoms, funny Christmas comedies and even Christmas horrors from the comfort of your home.
Holiday Movies Available with Audio Description
If you are blind or visually impaired, how do you join in the holiday spirit and enjoy movies with friends and family? Check out audio described movies and films this season. Audio description means that images, scenes, actions, and descriptions of the actor's appearance are described during natural pauses in the film. It allows the blind or visually impaired viewer to know what is happening and enjoy the film along with their sighted peers. Audio description is available in a variety of mediums such as analog TV, streaming services, DVDs, cable, satellite, and movie theaters. Additionally, audio description is available at live theatrical performances and museums. The National Library Services for the Blind and Print Disabled offers a detailed resource guide on audio description.
Now, it's time to make that movie list and don't forget to check it twice. The Audio Description Project (ADP) has created a Christmas theme movie list. The site also lists movie and streaming services such as Netflix, Apple TV+, Disney+, iTunes and Amazon Prime. They also list the traditional TV guide for movies and films that will air on TV and cable stations. As the holidays approach the list will update, so check often for new movie titles. There is something for everyone regardless of being "naughty or nice"!
Audio Description at the Movie Theater
Don't want to watch Christmas movies home alone? Rather have a jolly good time watching a holiday flick at the theater? Audio description is available at your local movie cinema. National chains such as AMC Theatres and Regal Cinema offer audio description for most blockbuster films. They indicate that information on their website or app next to the title of the movie, so you know in advance if it is audio described or not. Once you arrive, request the audio description headset at customer service. Be sure it is the one for people with vision loss because theaters provide equipment for the deaf and hard of hearing people as well. You should hear the audio description at the beginning of the film. If not contact a theater representative to assist you to correct the problem with your device.
As a side note, learn about your theater's COVID policy. The National Association of Theatre Owners provides safety guidelines by state. The Centers for Disease Control (CDC) gives information on attending activities that are indoor and outdoor. Don't be a Scrooge. Wear your facemask, watch your distance, and wash your hands. It's the holiday season and everyone wants to be merry and enjoy their time safely at the movies.
It's the most wonderful time of the year to watch an audio described movie. Each year more and more movies and films are available to the blind community. Don't let the Grinch steal your holiday cheer. Throw on your ugly Christmas sweater, grab some snacks and enjoy the movies!
Additional Information
Watching Movies Made from Books with Use of Audio Description – VisionAware
Audio Description: If Your Eyes Could Speak | OIB-TAC
The Audio Description Project (ADP) (acb.org)
Enjoying Theater and Film When You Are Blind or Have Low Vision – VisionAware