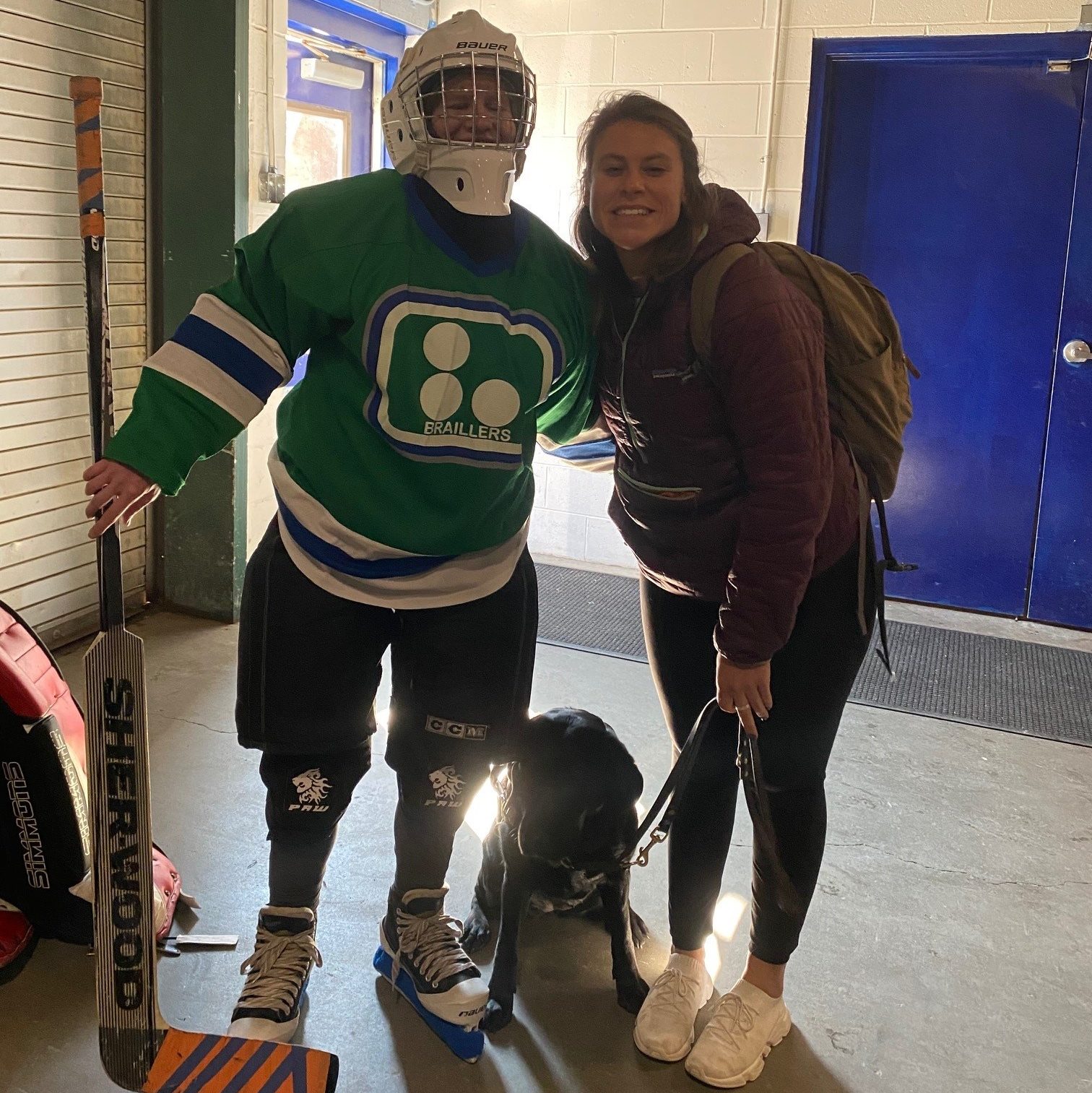 Hearing the word "exercise" can often lead to thoughts of long, tiring workouts at the gym or participating in some sort of highly physical sports activity; however, exercise does not always have to mean those things. Exercise is about trying different things and figuring out what works for you, because what works for one person may not work for another and that's okay! Personally, I highly enjoy playing blind hockey and running (with and without my Guiding Eyes for the Blind guide dog). During the past year as a result of the pandemic, those activities have been few and far between for me. To stay active, I have been walking mostly inside my apartment.
The Beauty of Walking
Walking is completely accessible to almost everyone at anytime, anywhere, with no equipment required! In truth, walking inside of my apartment did feel a bit odd at first. I mainly thought of walking as an outdoors activity, but the more I kept doing it (starting with a small amount of time at first and building up from there) it became something that I began to do automatically! Now, I find myself walking while doing other activities-during phone calls and Zoom meetings, or when I am listening to a book or music or watching television. I challenge myself each day to meet a 10,000-step goal, which I usually surpass by a wide margin. However, that wasn't always the case, and it took time and persistence to get to this point.
Start Small
For anyone wondering how to get started with an exercise routine, walking or otherwise, the key is to start small. If exercise is not something that you have participated in regularly in the past, it's a good idea to talk to a doctor about implementing an exercise routine. Your doctor can advise you as to what kinds of exercises would be appropriate. Talking to your doctor before starting any exercise routine is especially important if you are older or if you have any medical conditions to consider.
Tip for Walking Safely Indoors
If you are fearful of walking into things in your surroundings, hold onto the back of a chair as you walk in place. Holding onto something while you walk will keep you in one place and help you maintain your balance. As you get used to walking in this way, you may find that you reach a point where you no longer need the chair. If you continue to need or want the chair, that's okay too! The more important thing is being up and active and to stay safe. You may want to read some information about developing better balance.
Getting Motivated
As I started incorporating walking indoors into my daily routine, I found that it was harder on some days to be motivated than others. At such times, I found it helpful to schedule my exercise time with a friend so we could connect with one another and talk. Working out with a friend, even by phone or zoom, can make exercising more enjoyable. I have also found benefit in participating in virtual exercise activities through Zoom in real time, or by watching videos that describe exercise routines.
Benefits of Physical Activity
There are many positive outcomes to engaging in physical activity. Some of the benefits include increased energy, a more positive mental state, and an overall healthier you. In my opinion, the only downside to exercise is not doing it! You may need to try several different kinds of exercises to figure out what works best for you, but when you do it will be worth it!
Additional Information on Exercise
General Fitness: Getting Started – VisionAware
Be Active, Be Safe: A Few Basic Guidelines – VisionAware
Make Physical Activity and Fitness a Way of Life – VisionAware