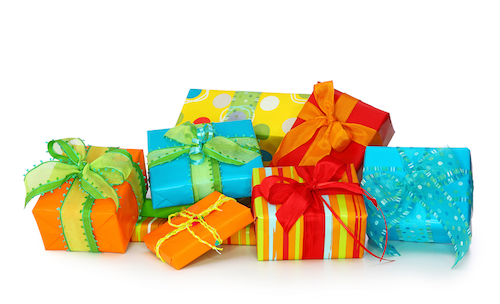 It's the time of year to think about gifts for our loved ones. This year, the pandemic has added a sense of urgency since shipping is taking longer than in the past and many stores have closed or have reduced hours due to the pandemic.
Consider Small, Inexpensive, Helpful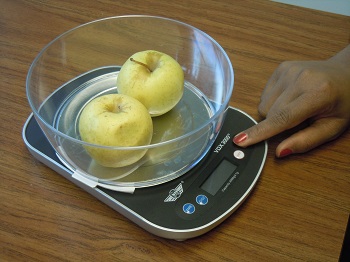 This year the VisionAware peers are recommending small items that are easy to mail and relatively inexpensive. For example, Lenore Dillon is buying items that can be used as a "thank you" for friends and family members who helped her throughout the year. National Braille Press has a wide range of refrigerator magnets with sayings printed in braille plus a number of other gift items.
• Other small, useful gift items include: kitchen devices such as talking kitchen timers or scales, a boil alert, kitchen gloves such as the Grips Line that protect against heat and cold, large print or braille games, and task lights for reading.
• Maribel Steel suggests purchasing garden supplies for the keen gardener (during COVID, a supplier has delivered seeds, seedlings and soil to her home), or purchasing a memoir-writing course for a friend or family member who wants to start writing.
• Share the VisionAware Getting Started Kit with your loved one who is new to vision loss. It has lots of great suggestions to help make life easier. You can download the pdf in large print or request a free print copy.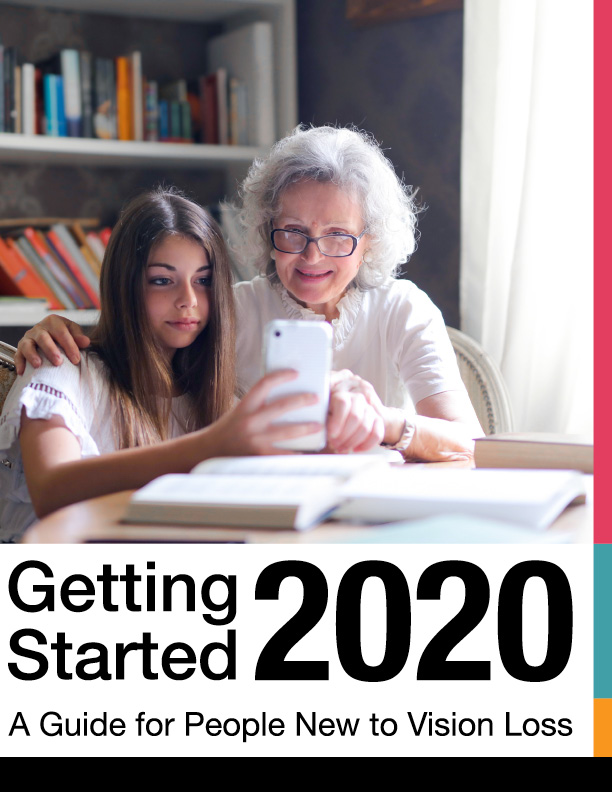 Note: Look in the Helpful Products Section for catalog resources for ordering.
Consider Shared Gifting for More Expensive Items
• DeAnna Noriega encourages family members to go in together on gifts that are a little more costly but very helpful. For example, she needs the new Apple watch that has a falls/health alert feature.
• An older family member with low vision might benefit from a video magnifier, either a portable or desktop, for enlarging print and other materials.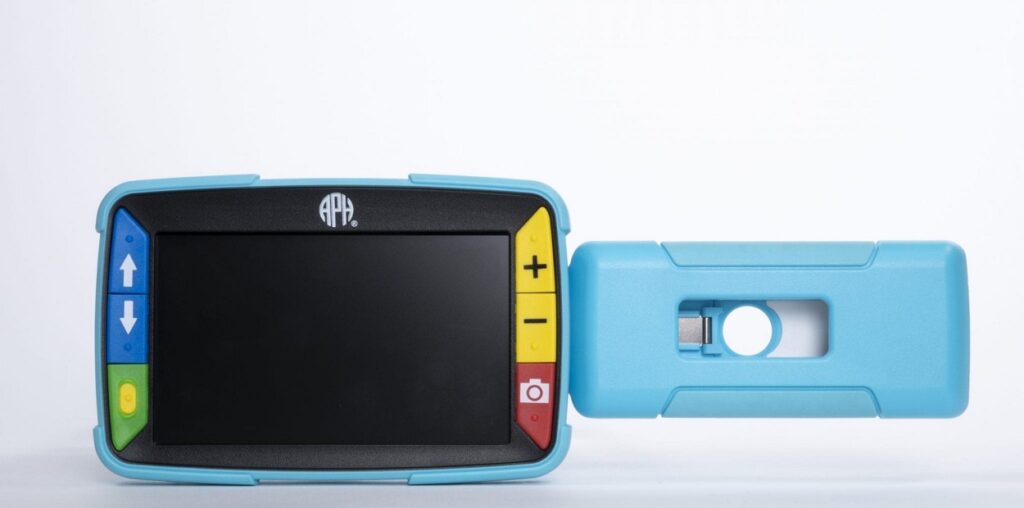 • The Victor Reader Trek, a device for listening to books, podcasts, music, newspapers, radio reading services, is another helpful gift idea for family cost sharing. Note: Consider a year's subscription to Audible or other such service (to go along with the Victor Trek). The gift of reading, as Lynda Lambert so eloquently explains, provides joy throughout the year.
• Smart speakers and smart home devices are a medium priced option and included in the gift could be the setup of the device and instruction on how to use it. As peer Steve Kelley states in his post about these devices, "Both…require an initial setup using a computer, tablet, or smartphone, but after that, there doesn't need to be much additional use of the computer for day-to-day use…after the initial setup, these devices are ideal for someone with limited computer knowledge. Additionally, because most models don't have a screen, all the interaction with the device is verbal."
In addition to these suggestions, last year's gift post has some excellent recommendations that you should consider and check out our evergreen gift list.
Consider Making Your Own Gifts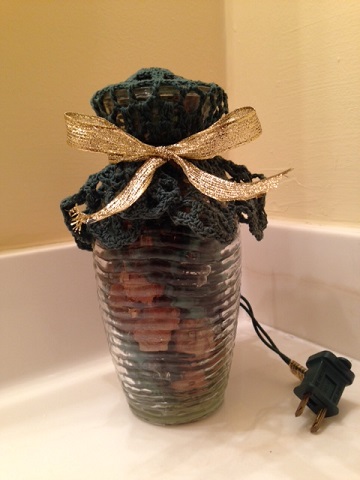 The Getting Ready for the Holidays section has a number of recommendations for homemade gifts such as making holiday cookies and dishtowel angels. The peers have written additional information about crafts you can make for the holidays such as festive gifts in a jar. For those who might feel intimidated by making a craft, VisionAware offers some tips on setting up a craft area.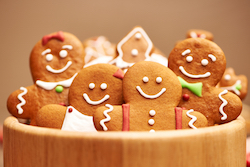 If you feel uneasy about cooking after vision loss, VisionAware contains a series on Cooking with Confidence with tips on cooking and some food gifts you can make for the holidays. This year, peers Audrey Demmitt and Maribel Steel have contributed some new recipes for your cooking and gifting enjoyment.
Check out other ideas for gifts in our posts from the past and be sure to listen to our archived webinar on high and low tech gifts, Unwrapping the Wonder. We at APH wish you a wonderful holiday season!