We have all had to learn new ways of doing things during COVID-19. One concern I have had is keeping my guide dog Enzo in good working order.
I have always been a person who has spent a lot of time doing advocacy work. Enzo and I attended meetings, met with friends, and accompanied my husband to medical appointments and physical activities to push his wheelchair.
After we received a stay at home order, my access to public transportation has diminished. My husband's multiple health conditions have meant I also needed to take great care not to expose him to the virus.
Enzo soon became bored walking the neighborhood. The lack of destinations led to him no longer being eager to don his harness. I had to return to carrying treats and rewarding him for good work with more than praise.
Activities That Worked
I extended our walks further to reach a grocery store and altered our direction of travel. At home, I started teaching him new tasks and engaging his mind in games. I worked on getting him to find objects, back up and make turns on command. I ordered new toys and spent time outdoors in our large fenced backyard for grooming and play. The key here was to ensure that he was engaged and kept up his performance of tasks on command.
On the positive side for me, these activities have kept me active and engaged. Working with Enzo and devising new things to do has given my days additional structure and aided my own mental wellbeing.
P.S. My fellow VisionAware peer Maribel Steel sent this recipe for guide dog biscuits along that you can try for your own activity and your dog's enjoyment!
Maribel's Take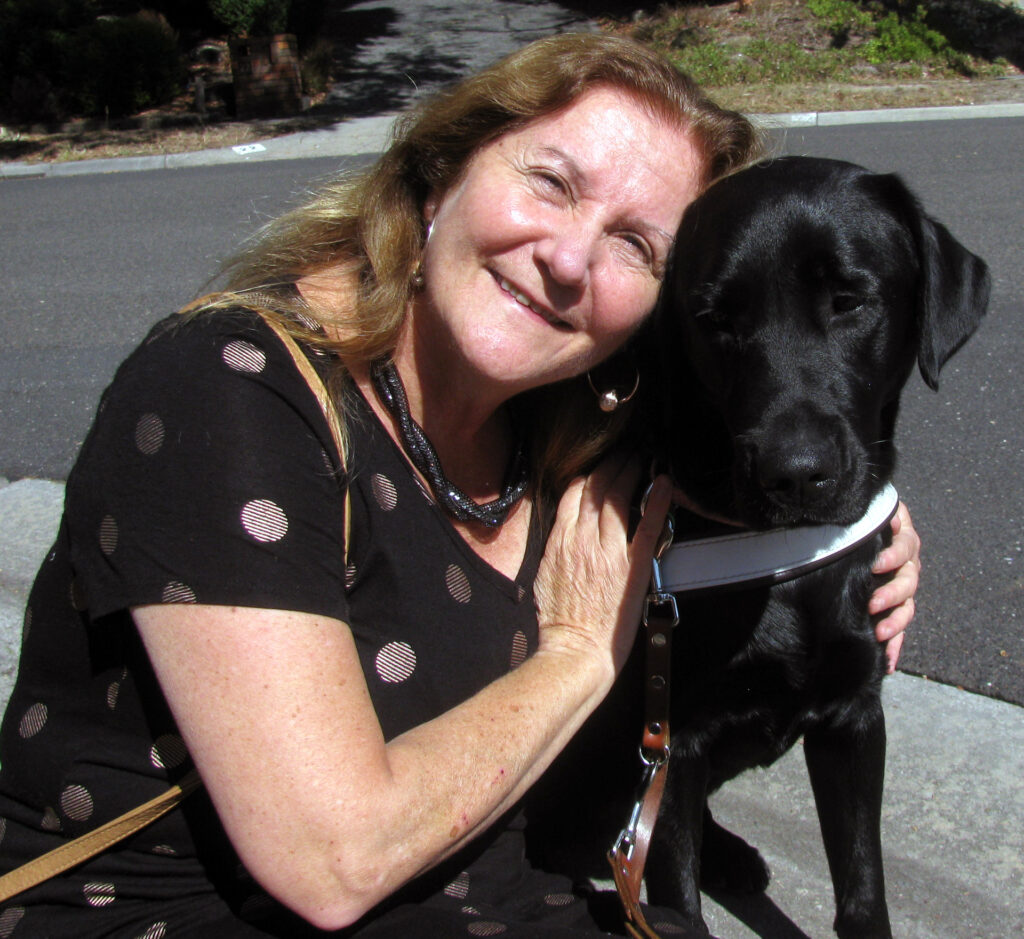 Rewards during COVID-19
Like Deanna, I have had to try new things during COVID-19 to keep my guide dog happy and engaged. My black Labrador, Dindi, watches me for any signs of activity that hints of an outing. Poor girl, how can I explain to her the rules of social distancing?
To make sure she doesn't get thoroughly bored at home, we take a daily walk around our quiet neighbourhood, with no destination or errand in mind. I wear a mask, she sniffs the fresh air. My guide dog wags her tail as we reach our letter box as she knows the harness is about to come off and a special doggy treat awaits her indoors.
Homemade Doggy Treats
With extra time on my hands, I decided to try something new – to bake a batch of homemade doggy treats! I found an easy and healthy recipe. By Dindi's keen response to be my apprentice in the kitchen, I gather they are tasty too.
Ingredients
1 cup cooked and finely chopped chicken (not the skin or bones)
2 cups whole wheat flour
1 cup nonfat plain Greek yogurt
1 egg, lightly beaten
Method:
1. Preheat oven to 350°F.
2. In a medium bowl, combine all ingredients, stirring until thoroughly mixed. The batter will be thick and sticky.
3. Place tablespoons of batter onto parchment-lined baking trays. Press down lightly, they won't spread much during baking.
4. Bake for approx 15 minutes or until lightly golden brown (or firm to the touch) .
5. Cool on a wire rack. Store in the refrigerator or you can freeze in zipper bags and thaw out later.
Bon appétit, Dindi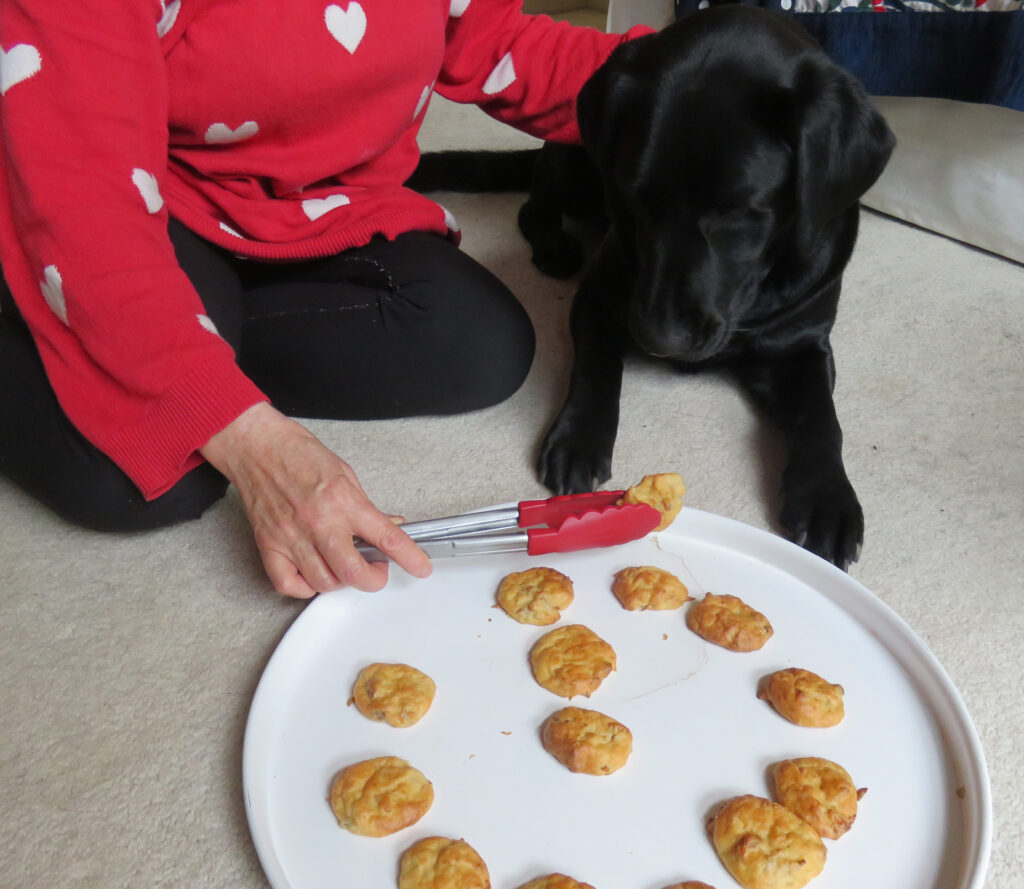 Add Your Comments
Please share what activities have kept you going and, if you have a guide dog, what have you tried to keep him active?