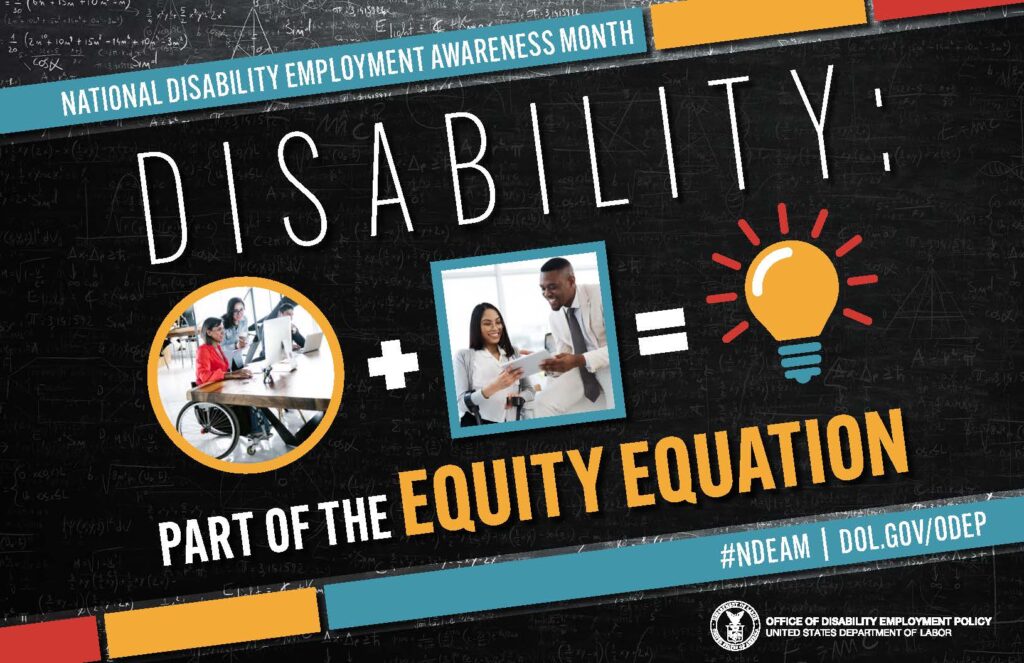 Editor's note: In honor of National Disability Employment Awareness Month (NDEAM), DeAnna Quietwater Noriega shares tools she has used to find employment as a person who is blind.
Any person who is blind or low vision and who has sought gainful employment knows how difficult this can be. Let's think about the tools you can use to find or grow your employment opportunities and how to use them effectively.
Network
One tool I have used over many years of finding work is networking. Letting your acquaintances know you are looking for a job can open doors in unexpected directions. When I was fourteen, I was responsible for doing the family ironing each Saturday. My father was in a sales position and wore starched dress shirts to meet with clients. He could sometimes go through as many as three shirts a day, and this was when permanent press clothing wasn't so prevalent. Neighbors noticed the quality of my work and asked how much I would charge. I soon had several customers.
As the oldest of five children, I also got noticed as a potential babysitter. I eventually had a business doing that as well. I made up notices advertising my services—offering to care for children one time for free with the parents present, to show them how I managed. I was especially popular with large families or those needing special care.
Volunteer Work
Another useful technique is to undertake volunteer work to acquire new skills and prove your competence. For me, this sometimes led to paid employment. Some of the volunteer jobs I have done include arranging flowers for a decorator, tutoring people wanting to learn braille, teaching breastfeeding and infant care, as well as being a Peace Corp Volunteer. Be sure to read my post about my time in the Peace Corp.
Think Outside the Box
Another tool is to think outside the box. I have held several jobs teaching independent living or blindness skills. I have run a fair-trade gift shop; I have been the owner-operator of two take-and-bake pizza franchises; and I have been paid as a disability advocate working as a legislative liaison.
Use Your Life Management Skills
Many of my jobs have been low paying, but I have seldom been unable to find employment. Remember you have the creativity, flexibility, and determination to deal with vision loss. So, you are exactly the right person to make a great employee. If you have had to work hard to manage your life, you are worth hiring.
Read More
Working Remotely Successfully As a Person with Vision Loss – VisionAware
Job Hunting as a Person with Vision and Hearing Loss – VisionAware %