Accessing Information Using Adapted E-book Readers
These devices allow users to hear electronic files read by an internal speech synthesizer. Electronic information in the form of electronic files can be transferred to the device when it is connected to a computer. These files can include word processing documents, web pages, emails, e-texts, digital talking books, and other forms of electronic information. The user then has the ability to take the device anywhere and listen to the information. This can be a very valuable tool for learners who need to access electronic information.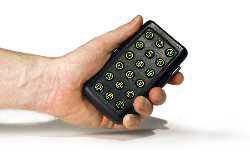 Adapted e-book readers such as the Book Port provide access to many types of electronic information.