Resource List for Caregivers of Individuals with Vision Loss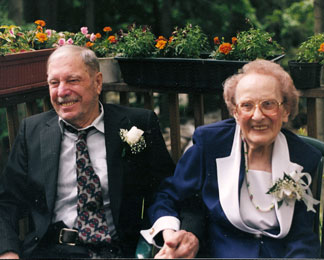 by Audrey Demmitt, R.N., VisionAware Peer Support Group Advisor
VisionAware Family and Friends Guide— provides useful help for family members. VisionAware also has a directory of services and information on living with vision loss.
Caregiver Action Network (CAN)— provides support group forum, videos, tip sheets and resources on all aspects of caregiving.
The ADA National Network – offers information, guidance and training on the Americans with Disabilities Act
National Association of Area Agencies on Aging – provides a directory of local Area Agency on Aging to learn about available aging services and resources.   
Eldercare Locator– has a database for locating local resources for older adults and their families by searching for your zip code and specific topics.
Caring.com — offers information, advice, tools, and support for caregivers.
Care.com– has an on-line marketplace to hire a caregiver or to be a caregiver for children, adults, seniors, home, pets. Find day care, respite care, light housekeepers, help with errands and other services in your area.
RX Assist– offers a comprehensive database of patient prescription assistance programs to help manange medication costs.
Rides in Sight– has a database of transportation options for seniors and people with disabilities.
GoGoGrandparent – provides fast, affordable senior transportation with 24/7 service and tools for family members.
Covia Well Connected–a "senior Center without walls" for older adults who are homebound or isolated.  Provides a program of entertainment, learning, community, and support groups over the phone or computer for free.
Medicare Rights Center or (800) 333-4114-offers a consumer-friendly website and call center to help you better understand what Medicare covers and doesn't, and answer your specific questions.
Patient Advocate Foundation — provides mediation and arbitration services to remove obstacles to healthcare including medical debt crisis, and insurance access issues.
Feeding America – a U.S. hunger relief organization and food bank members help provide low-income individuals and families with the fuel to survive, addressing food insecurity, scarcity and hunger.
Food and Nutrition Service — offers Supplemental Nutrition Assistance Program (SNAP/food stamps) and other food assistance programs.
Meals on Wheels — contains information about local, community-based Senior Nutrition Programs in all 50 U.S. states, as well as the U.S. Territories.
Scriptability-helps manage medications by providing talking or large-print prescription labels for people with vision loss.
National Respite Locator–find programs and providers of respite care in your area.