The Eye2Eye Peer Support Program: Phone-Based Support for the Blind and Visually Impaired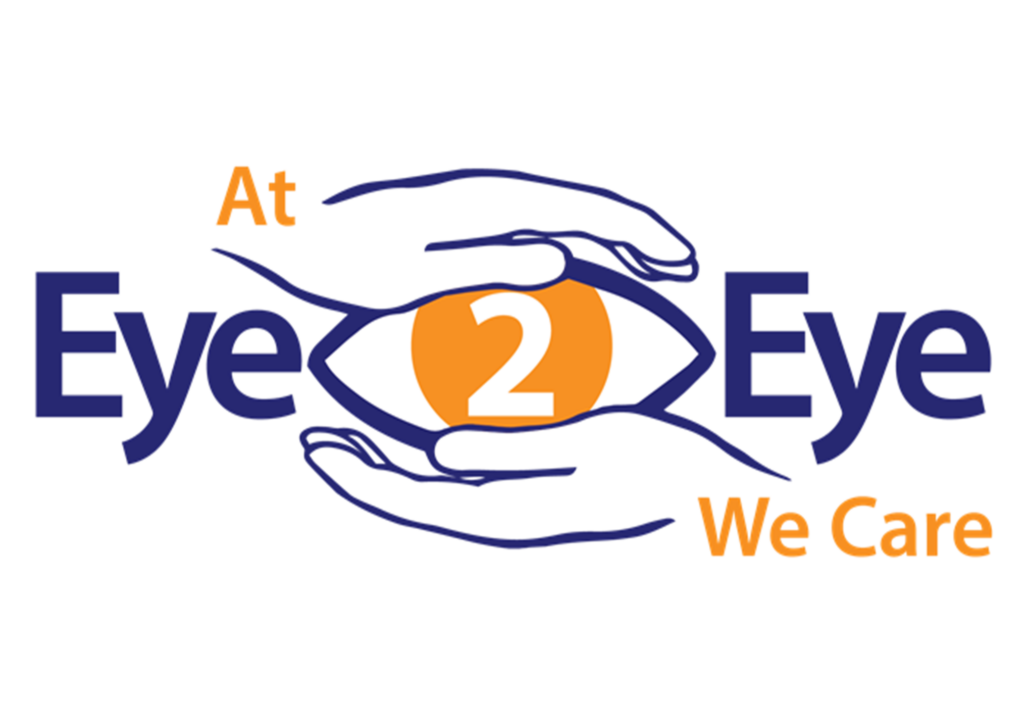 The Centers for Disease Control and Prevention's Vision and Eye Health Surveillance System (VEHSS) in 2017 estimated approximately 1.08 million people in the United States are blind or legally blind, with an additional 6 million individuals experiencing some level of vision loss. By 2050, the numbers of people living with these conditions are expected to double.
For many individuals, adjusting to vision loss presents significant emotional challenges, in addition to physical ones. Services that support these emotional needs and connect individuals to others in the larger community are extremely valuable. Unfortunately, they can also be hard to find. In response to this gap in services, the Eye2Eye Peer Support Program was developed, offering one-to-one peer support for individuals who are blind and visually impaired and their families.
"We must continue to offer services such as Eye2Eye to ensure that individuals who are blind or visually impaired don't feel alone, misunderstood, or isolated," emphasized Mariagrazia Buttitta, MA, NCC, VisionAware Peer Advisor, who is a program promotion, outreach, peer support specialist at Eye2Eye. "At Eye2Eye," she added, "we understand that people calling in are losing their sight, but we never want them to lose hope and purpose in life too. Our peer support specialists serve as role models and ultimately it is our ability to empathize with our callers that makes Eye2Eye such a unique program and helpful process."
What is the Eye2Eye Peer Support Program?
Eye2Eye is a free phone-based peer support program designed to offer emotional support, assessment, information, referrals, and more to individuals who are blind or visually impaired and their families. Its mission is to help people cope with the challenges of adjusting to vision loss, using trained peer support specialists who are also blind or visually impaired. The shared experience of losing vision becomes a powerful tool, which allows peers to facilitate connection, trust, and personal growth with callers.
Eye2Eye is currently located in the Department of Psychiatric Rehabilitation and Counseling Professions within the Rutgers School of Health Professions. The program began taking calls in October of 2019 and since then has served over 150 callers from 22 different states. And they are growing!
How Does the Program Work?
Any adult seeking help with the challenges of living with blindness or visual impairment can call the Eye2Eye Program at (833) 932-3931 and leave a message with their name and phone number. They can also email Eye2Eye at eye2eye@shp.rutgers.edu. Inquiries are returned within 24-48 hours when a brief intake is conducted by one of Eye2Eye's staff members. Next, a peer support specialist is matched with each caller and will reach out to begin supportive services including:
Emotional Support
Community Connection
Assessments of Needs and Wellbeing
Goal Setting
Information and Resources
Referrals
Services for Families and Loved Ones
Virtual Peer Support Groups (Coming Soon)
Peer support phone conversations may occur more or less frequently, depending on the needs of each participant. Services are available in Spanish and Italian, and virtual support groups will be offered soon as a supplement to individual peer support.
Eye2Eye's peer support specialists are trained in topics like active listening and goal setting, maintaining boundaries and confidentiality, wellness and crisis assessment, making referrals, and best practices in peer support. They can help callers move through the adjustment process and reclaim their lives, offering useful resources and referrals along the way. Peer supporters may also assist participants navigate conflicts with family members, take steps towards personal goals, or help address loneliness and isolation.
Program participants will grow in courage and resilience while someone who understands walks beside them, offering support. Eye2Eye cares about the blind and visually impaired community and is ready to serve adults experiencing vision loss who need support during difficult times. As their mission statement states, "Eye2Eye is here to help build resilience, navigate the challenges of vision loss and celebrate victories one step at a time."
Anna M. a current participant of Eye2Eye described her experience with the program, "Eye2Eye has introduced me to a community of partially-sighted and blind individuals who share experiences and challenges I can relate to. My peer supporter provides useful information, resources, and referrals, but most of all, it is reassuring to know that she and others in the Eye2Eye Program are dedicated to helping us with our sight loss."
In Summary
Eye2Eye is currently funded by the Lavelle Fund for the Blind and private donations, making it possible to offer services at no cost to clients. "Our team is truly committed to improving the lives of others who are blind or visually impaired and their families," commented Alicia Lukachko, DrPH, MSW, LSW, director of Eye2Eye. "We've received such positive feedback from our callers about how Eye2Eye has made a real difference in their lives. I believe this program is unique and tremendously valuable. With continued funding, we hope to be able to offer our services for years to come."
The staff at Eye2Eye sees a bright future for the program. With sustainable funding and the passion and commitment of each staff member, Eye2Eye can continue to grow, serve more clients and their families, and continue to make a difference one call at a time.
Visit their website to learn more. Like them on Facebook and Follow them on Twitter for more information, news, and updates.
Disclosure statement
Eye2Eye is not a crisis helpline nor is it intended as a substitute for professional health care.