The International Low Vision Support Group
Written by Audrey Demmitt, R.N., VisionAware Support Group Advisor
The International Low Vision Support Group (ILVSG) is a global network of support groups maintained by the organization Macular Degeneration Support or simply MD Support and sponsored by the Macular Degeneration Foundation. There are 120 support groups hosted by retirement centers, senior organizations, clinics and libraries currently meeting in 28 states and 13 different countries.
A Personal Quest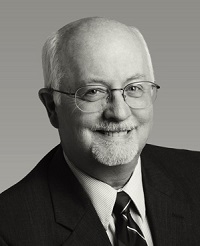 What began as a personal quest for information and resources by Dan Roberts, founder and director of MD Support, has evolved into an award-winning non-profit organization dedicated to public awareness, advocacy and education for those affected by macular degeneration and other eye conditions. Dan Roberts has dedicated himself to developing an extensive website, quality webcasts, books, articles and newsletters which teach about living with vision impairment.
Connecting "Unconnected" Seniors
MD Support through the ILVSG outreach is connecting thousands of previously "unconnected" seniors with the information, support and resources necessary for adjusting to vision loss. The ILVSG project was initiated in part through receipt of the National Eye Institute's 2006 Healthy Vision Community Award, and it continues under generous corporate sponsorship. It brings high-quality information to people who cannot access the internet themselves, in a support group setting. Dan's vision was to create what he calls "an easy button" for accessing information so others could "learn and teach" about vision loss.
ILVSG Helps with Directory of Affiliate Support Groups
If you are looking for a support group, leading a support group, or thinking of starting a support group, ILVSG is designed to help. There is a directory of existing affiliate support groups that can be accessed on the MD Support website.
Facilitator's Kit
There is also a Facilitator's Kit which can be downloaded by those who register to help start a new group or freshen up an existing group. In the archives, there are professionally produced audio-visual lessons with accompanying large print newsletters and handouts available for use in support groups. These lessons can be played at meetings using a laptop, larger screen, and external speakers, or they can be just as effective in audio only. The site provides instructions and support to group facilitators. As an affiliate of ILVSG, all materials are made available.
Telesupport
In addition to the Internet based information and ILVSG network, Dan Roberts developed a telephone support system called TeleSupport for those who do not have access to internet or are homebound. He conducts four monthly meetings as phone sessions on the third Thursday of each month. This service is free to registered members of TeleSupport with no requirements or obligations for participation. To become a TeleSupport member, call MD Support by dialing toll free 1-888-866-6148. Once you are a member, all TeleSupport group phone sessions will be toll-free from anywhere in North America. Dan will answer the phone and walk you through the process. Then you will receive a packet of free materials and instructions by mail.
Transportation National Database
Transportation is often a barrier to attendance at support group meetings. To address that issue, MD Support created a freely-accessible national database of alternative transportation services for the vision impaired. More than 1570 services from all 50 states have been entered so far, and that number is quickly growing.
Living Well with Low Vision
Recently, Prevent Blindness partnered with MD Support and developed a new site called Living Well with Low Vision. Dan Roberts is editor-in-chief of this up-to-date source of information and free material for the visually impaired. He has made it his life work to empower others through access to information needed to educate themselves and find support so they can live well with vision loss.
Find More Information
To learn more about MD Support and the International Low Vision Support Groups, visit www.mdsupport.org.