John Miller
Meet John Miller, graduate student, writer, blogger, and sports enthusiast
"I hope my story can inspire and inform others and help them realize that although they may face hard times along the way, it is always possible to persevere."
Growing Up with Norrie Disease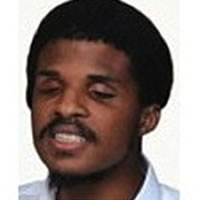 John Miller, graduate student at the University of North Carolina at Chapel Hill
I was born in 1979 and raised in Charlotte, North Carolina, where I lived until age 14. I have five sisters, three older and two younger. No brothers, but I do have a male cousin who is a year younger than me.
My cousin and I are both totally blind, due to a rare genetic disorder called Norrie disease. This also leads to progressive hearing loss and, in some cases, cognitive deficits and/or autism.
Editor's note: Norrie disease is a rare X-linked genetic disorder, which causes males to be totally blind at birth or become blind in both eyes at a young age. Most males with Norrie disease experience hearing impairment and up to half of males with the disorder also have developmental delays, mental retardation or behavioral abnormalities. Norrie disease runs in families because it is passed down through one of the chromosomes that determines gender (X-chromosome).
I was born with no sight, although for some reason the doctors seemed to believe that this functioning could be restored. I suppose they hadn't understood that Norrie disease results in a complete detachment of the retina, and thus there was no chance of restoring any usable vision. Anyway, this led them to perform a set of misguided surgeries, which have resulted in my eyes appearing malformed.
I would say that my hearing loss didn't become noticeable until I was age 12 or so. I think maybe I've always had a degree of hearing difficulty, but in those early years, my opinion was not often sought during conversations among family members.
As my mom began to try, and struggle, to get my attention, she regularly made statements such as "Boy, you need to get your hearing checked!" I, of course, had the standard hearing testing during my grade school years, but I don't recall any unusual results.
My hearing loss wasn't confirmed until I reached high school age, and I'm told that even as the audiologist administered the tests, my mother was near tears in frustration over the prospect of my becoming profoundly deaf.
I don't have manifestations of the other aspects of Norrie, namely intellectual disability and developmental delay. I do have some vascular difficulties, which become more pronounced as the temperature drops. My blood vessels shrink, causing me to lose even more hearing on days when this happens. Fortunately, I usually regain most of whatever had faded during that short period, although I can tell that things are gradually getting worse.
John's Early Years
I've been told that my parents' initial adjustment to having a blind child was fraught with difficulties. The biggest among these was the desire to have a more "normal" son, a sentiment expressed largely by my father. Professionals had informed him of the other possible deficits that I might have; therefore any sort of unusual behavior was cause for immediate concern on his part.
My mom, on the other hand, was constantly looking for ways to more fully integrate me into the normal family setting. Up until age three or so, I refused to use words to get what I desired. Instead, I would run into the kitchen and point wildly until she somehow figured it out.
I do believe I continued behaving in this manner until a speech therapist came to break me out of it. I don't really have memories of this period, at least not until I began using language more extensively. I do know that once they managed to get me "turned on" language-wise, they almost longed to shut me down again! It is probable that my speech lag was a minor manifestation of developmental delay, although I think that by age five or so, no such delay existed any longer.
The constant hubbub of my large household also caused me to turn inward in many ways. As the only boy in a family of five sisters, I had a room to myself during my early years, and I would often spend hours playing alone with my stuffed animals and destroying the electronic toys I had been given.
When I did interact with my sisters though, it was usually an … interesting experience. For example, there was the time they convinced me to lick a nine-volt battery. As an adult, I now realize what happens as a result, but as a child I didn't yet know: You can determine if a nine-volt battery is charged by touching both poles to your tongue. If it creates a tingling sensation, the battery still has life.
Well, my sisters told me that licking it would taste good, of course compelling me to try. Imagine my shock—literally!
Primary School, Relocation, and High School
I remained in the public school system throughout primary and secondary school. While I had expressed some desire to attend the Governor Morehead School for the Blind in Raleigh, as my cousin had, my mom opposed this and wanted me to attend public school in my hometown.
Academically, I think remaining in public school was a good decision; however, I wonder if I didn't experience some social setbacks as a result of not being more encouraged to participate in clubs, such as student government. Even so, I did manage to find and fit into a clique of friends.
Probably because of my visible disability, I was attracted to the group of kids who may have felt ostracized and teased for much of their schooling. The drawback of that, however, was that they sometimes felt the need to make fun of me to bolster their own confidence.
I also may have taken longer to catch up on independent living skills. I recall that around age six, the North Carolina Division of Services for the Blind sent an individual out to my house whose job it was to assess what my needs were and to work with me and my parents on achieving my independent living goals.
He taught me to fold clothes, tie shoes (I distinctly remember a big wooden "Flintstone" shoe), and learn eating and pouring skills. My parents often vigorously opposed these types of interventions, I suppose because it made them feel somewhat incapable. Of course my parents were doing the best they could, but since they hadn't dealt with a blind child before, there were some aspects of teaching that they couldn't yet understand.
It was also around this age that I began basic Orientation and Mobility training. I remember hating it with a passion; I was constantly throwing my cane down at the O&M instructor's feet and storming off. I really didn't want to look any odder than I already looked. (This negative mindset began to be reshaped by those big, metal street sign poles that kept colliding with my head, however.)
High school was an altogether different experience. When I was 14, my mother had to relocate part of our family to Southern Pines, a small town in North Carolina, where no one had any experience working with a blind individual.
The people with whom I'd worked in Charlotte had to call and give those folks some quick instructions, most of which emphasized the need to keep me out of the special needs class and in a regular setting. This took quite a bit of convincing, but once I was finally permitted to enter the mainstream high school classroom, they saw me thrive.
Upon graduation, I was accepted at the University of North Carolina at Charlotte.
The College Experience
This was, as for most young people, a very bumpy transition in my life. Freshman year found me living with a roommate whom I hadn't known previously. Since I'd had relatively little exposure to the world beyond my front door, I was surprised—and even appalled—at life with him as my roommate.
I had to endure long, sleepless nights with him bringing women in, blasting music, and the like. Even if, and perhaps because, he saw me studying, he would become more aggressive in his actions and behavior.
This led to some pretty significant depression, the likes of which I am fortunate to have survived. I did continue to reside in the dormitories after freshman year, but fortunately my cousin and I were able to room together for the remainder of my time there.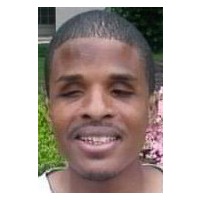 John Miller on Facebook
It was during my college years that my hearing loss became far more profound, prompting me to make my first attempts at getting hearing aids. Initially, I'd only been fitted with one aid. This caused myriad balance and direction issues, however, leading me to reject them and rarely wear them.
In truth, I must admit that I also didn't want the social stigma that I felt would be associated with clearly visible hearing aids. Now, however, I wear two (binaural) hearing aids, and I have worn them for the past four years.
Seeking Employment
I completed my Bachelor of Arts degree in Psychology, with a minor in Communication Studies and enough credits to qualify for a minor in sociology. Upon graduation, I began seeking employment, and was matched up with a job placement specialist, also from the North Carolina Division of Services for the Blind.
I clearly recall one serious incidence of discrimination that occurred during my job search. My job placement specialist and I were pulling up to a small business that she'd contacted via email in order to have them talk to me. I think it was for some sort of data entry work.
I guess she'd already informed them about my blindness, because as she punched in their number on her cell phone and asked if we could come in, the woman on the other end replied, "Oh, don't bother. He can't see the screen."
"But," my placement specialist tried to explain, "we have equipment that will render it accessible to him."
"You said he was blind, right?" the other woman replied.
"Yes, but…" my placement specialist said, and I heard the phone on the other end click off.
"I put that call on my speaker phone, because I wanted you to hear whatever that woman had to say to us," my placement specialist said to me.
After this and a number of similar occurrences, I was left feeling rather discouraged. Ultimately, I took a position at Lions Industries for the Blind, Inc. (LIB), which provides basic work for blind and visually impaired persons, as well as for a limited number of sighted persons. LIB produces materials that are used by the U.S. military.
Graduate School and the Norrie Disease Association Beckon
After performing this job for just over five years, I decided I wanted to be part of the movement to help persons with disabilities acquire more stimulating work. Therefore, I entered the Master of Science program in Rehabilitation Counseling and Psychology at the University of North Carolina at Chapel Hill.
I was asked by my rehabilitation counselor at the North Carolina Division of Services for the Blind, which is providing primary financial support for my graduate school training, to try and come up with other funding sources where possible.
I was informed of a scholarship for which one could apply during the first year called the Thorpe/Mitchell Leadership Diversity award. Along with a small financial benefit, the individuals who sponsor this scholarship also serve as mentors to future professionals.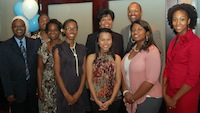 John Miller, second from left, Mrs. Brenda Mitchell, center rear, along with faculty and fellow Thorpe/Mitchell scholarship recipients
Brenda Mitchell, one of the persons for whom this award is named, has been an invaluable source of support for me. She has linked me with persons who are helping me find solutions for issues I have with my hearing in a variety of professional and clinical settings, makes sure I am aware of useful community resources, and lends an ear during my times of struggle. For this, I owe her a great debt.
I am still in the process of completing that degree. If all goes well, this should be accomplished by May of 2012. I am not yet entirely certain how I will use it, although working in a vocational rehabilitation or independent living setting are the most likely outcomes.
I want to find ways to help all persons with disabilities, but I have a particular interest in areas affected by Norrie disease. To that end, I have become a board member of the Norrie Disease Association.
The Norrie Disease Association, founded in 2006, exists to promote awareness about, and provide resources for, those with Norrie Disease and their family members. The goals of the Association are:
To provide support and current information to those with Norrie disease and their families
To enable continuing discovery and identification of all the clinical and medical symptoms associated with Norrie disease along the wide Norrie spectrum
To encourage and help fund research on Norrie disease and its associated symptoms
To promote awareness about Norrie disease to medical, educational and other pertinent communities
The first convention for the Association was held in 2009, and attending it is what led me to become more fully affiliated. The timing of things was interesting: I received a notice about this conference on the same day that I'd submitted my application for graduate school. So I can't help but to wonder if they are related.
His Love of Writing, Reading, Music, and Travel
I have a wide variety of interests, but the most prominent among these is writing. Ever since I've been able, I have enjoyed expressing myself on paper in ways that I find difficult to achieve verbally.
My personal journaling as a child led naturally to blogging, once that medium became available. My blogging resulted in having two of my articles published in the Charlotte Observer, as well as having other of my essays published in a variety of publications.
Probably the most interesting Observer article was a little piece explaining what a typical day at Lions Industries for the Blind was like:
Daydreams
The repetitive pounding of the roller machines lulls me into a kind of relaxed state. The day begins, progresses and ends the same, always the initial milling around until that bell calls us all to attention once again. I sit and try to keep the wheels turning in my brain as I await the material that I must wrap, box and label, wrap, box and label. How can a person be expected to maintain his sanity in such an environment?
Yet this is one of only a handful of jobs that society extends to us, its disabled population. My five and a half years, yes that's right five and a half, at the local university have gotten me absolutely nowhere. Despite all this, I refuse to stop dreaming of better.
It is clear that I was in quite a different mindset during that period. I wrote that piece in November of 2005, and it still took me almost four more years to move into my current life as a graduate student.
I also very much enjoy reading. I would probably say that I'm more into contemporary fiction than any other genre, but I try to approach everything with an open mind. For example, I've recently found that I enjoy memoirs more than I'd figured I would.
Given my love of travel, it follows that I would particularly like Chesley (Sully) Sullenberger's memoir entitled Highest Duty: My Search for What Really Matters. It's a recounting of his successful ditching of the US Airways plane into the Hudson, as well as the series of events and experiences in his life that helped make that moment possible. I highly recommend it.
My other two passions are music and sports, both of which help me to relax and unwind after a long day. When it comes to music, I love singing and listening to it. Turning a good song to full volume and belting it out is one of the best ways to release tension that I am aware of. In deciding what to listen to, I care much less about genre and more about how the song makes me feel. Because I'm kind of a "sappy" person, I tend to like slower ballads that are easy for me to sing along with.
With regard to sports, I'm pretty much all North Carolina. I like the NFL's Carolina Panthers as well as the NBA's Charlotte Bobcats. And of course I pull for my University of North Carolina Tar Heels.
The Future
In closing, I would like to thank VisionAWARE for the opportunity to present my story to so many readers. I hope it serves to inspire and inform others, and to help them realize that although they may face hard times along the journey, there is always a way to persevere.
As 2011 begins to unfold, I finally find myself achieving new stability in my new academic and community roles. I am holding onto hope that this will continue.
Where you can find John Miller online