A Story of Two Sisters with Visual Impairment: Their Journey to Independence
Ms. N and Ms. I are two sisters from Morocco who requested services from VISIONS/Services for the Blind and Visually Impaired to improve their independence.
Ms. N
Ms. N is a bright and motivated 23-year-old who became blind and physically disabled as a result of multiple sclerosis. Unable to complete her GED as a result of her medical conditions, Ms. N determined to improve her skills so that she could realize her goal of obtaining her GED. In a quest to improve her communication skills, Ms. N. learned braille in two lessons!

She also learned to write messages and labels with the use of a braille writer and labeler attachment.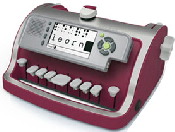 Learning braille included adapting a word game called Bananagram with clear braille labels so she can play the game with her family.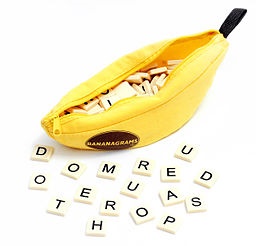 With vision rehabilitation services and training, Ms. N is now recording information with a portable digital voice recorder so she can complete correspondence, keep track of appointments and do other tasks. She also remembers and has practiced writing print letters and is able to write a greeting card with a tactile guide.
The VISIONS certified vision rehabilitation therapist and licensed occupational therapist encouraged Ms. N to become as independent as possible. Although she is unable to walk and has limited use of her fingers, she is learning how to cut her food safely with a special knife and has improved her ability to eat independently. Securing her talking clocks with Velcro enabled her to press a button so she could tell time, and braille labels help her to remember how to set them without assistance.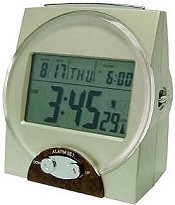 Appreciating a challenge, Ms. N learned to thread a needle and do simple sewing tasks, such as making a hem and sewing a button.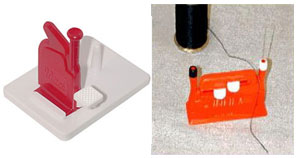 Enjoying the therapeutic value of doing needlecrafts, she has increased her skills with the support of the VISIONS rehabilitation team. To encourage socialization, Ms. N. was referred to other programs in the community by the VISIONS licensed social worker and met another young woman from Egypt who is also totally blind. They converse in their native Arabic Language and compare their rehabilitation experiences.
Ms. I
Ms. I is a very sweet and cheerful 19-year-old who is totally blind and has difficulty walking, as a result of meningitis. Ms. I attends a school for blind youth in the Bronx and wanted to learn how to become more independent at home. With training from VISIONS staff members, she learned to shower independently and learn meal preparation skills. With the use of a shower nozzle with a long hose, Ms. I was very happy to be able to shower without the assistance of her mother.
She also learned to prepare her own coffee with a small coffee maker and to pour safely with a liquid level indicator device that informs her when the cup is full. Wanting to prepare her own breakfast and lunch independently, she learned how to select food and to transport it to the table by using a walker that had trays so she could work safely while sitting down at the dining table. Like her sister, Ms. I learned to tell time, sew, use a recorder, and write braille messages and addresses so that she is more independent in her daily life.
With the help of supportive parents and the training provided by VISIONS' trained and certified staff, these young women love their increased independence.