Skills You Need for Everyday Living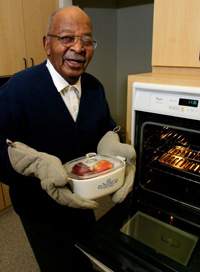 Vision loss that occurs in adulthood can present special challenges. After relying on your sense of sight for most of your life, you'll likely discover that blindness, visual impairment, or low vision can require adaptations in the way you manage your everyday life and activities.
Losing your vision, however, does not mean that you'll have to give up your independence or any of the activities you currently enjoy.
In this section about living independently at home with vision loss, we provide tips, techniques, and information about helpful products that can help you accomplish a wide range of everyday tasks: home modifications; kitchen adaptations; household organization; orientation and mobility skills; recreation and leisure activities; and making home repairs.
Ask Peer Advisor Sheila Rousey: How Can I Find Sensible Solutions for Managing Everyday Life with Vision Loss?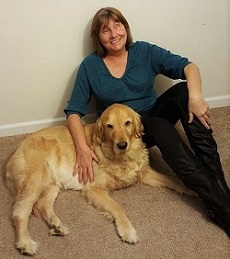 Life Isn't Limited by the Availability of "Gadgets"
Being blind or visually impaired doesn't mean that we can always afford many of the modern assistive devices and gadgets that can be purchased through specialty stores. No doubt these devices are very helpful, but unfortunately the cost in producing them is sometimes expensive.
As a result, the limited production cost is passed on to the consumer who may not have the financial resources to purchase the product or who may not live in an area where vision rehabilitation services are available.
However, one's ability to continue to do the things that were once done with eyesight need not be limited to using such gadgets.
What's the Solution? Sensible Solutions!
In response, the VisionAware Peer Advisors have created a new discussion forum: Sensible Solutions for Everyday Living with Vision Loss. These tips and solutions to managing life with vision loss are posted in a message board format so you can respond to others and ask your own questions.
We encourage you to browse through these suggestions and strategies that can help you, or a family member, successfully accomplish those daily chores that can make living with vision loss a challenge. We also recommend that you explore the everyday living topics in this section of our website.
Read more from Sheila at Sensible Solutions: An Introduction at the Visually Impaired: Now What? blog.