Maureen A. Duffy, M.S., CVRT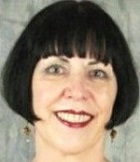 Maureen was the writer/editor of the VisionAware blog and the chief creator of the editorial content on VisionAware.org. Maureen was involved with VisionAware from its inception under A.W.A.R.E., through the launch and then on to its sustained presence at AFB in 2012, in partnership with Reader's Digest Partners for Sight Foundation.
She is the author of Making Life More Livable: Simple Adaptations for Living at Home after Vision Loss, in addition to numerous book chapters and articles in a variety of professional and academic publications on blindness, vision loss, and aging. She is an Associate Editor of the Journal of Visual Impairment & Blindness and a course writer and Subject Matter Expert at the Hadley Institute for the Blind and Visually Impaired.
Maureen is an Adjunct Assistant Professor and past Director of the Graduate Programs in Vision Rehabilitation Therapy at the Salus University College of Education and Rehabilitation (formerly the Pennsylvania College of Optometry), where she received three Educator of the Year Awards and the inaugural Alumnus of the Year Award from from the Department of Blindness and Low Vision Studies. She is also on the Board of Directors of the VEGA Foundation in Kielce, Poland.
She is a Past Chair of the Vision Rehabilitation Therapy Division of the Association for Education and Rehabilitation of the Blind and Visually Impaired (AER) and is a recipient of AER's Bruce McKenzie Award for lifetime achievement and outstanding contributions to Vision Rehabilitation Therapy; the Paul & Sue Ponchillia Publication Award for Making Life More Livable from the Vision Rehabilitation Therapy Division; and the Outstanding Contributions to Literature and/or Research in Low Vision Award from the Low Vision Division for her work on VisionAware.org.