Using Dropbox and Cloud Storage with JAWS
By Sheila Rousey, M.A., VisionAware Peer Advisor
Do you use JAWS (Job Access With Speech) as your screen reader? If so, this tutorial will introduce you to the cloud storage provider and file-sharing service called Dropbox and help you start using it with your screen reader.
What Is Dropbox?
Dropbox is software that you can download and install on your Windows computer, MAC computer, tablets, or iDevices. Dropbox gives you the ability to save files or folders to the "cloud," where you can simply log into any of your devices that have the Dropbox software installed.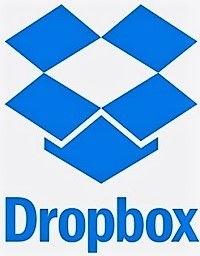 You can also visit the Dropbox website and log in with your user name and password to get to your files and folders and you can share any of the contents of your Dropbox with others.
This is a handy resource when you have files or folders that you want to share but find that you are unable to send by email because the file attachments are too large for your mail server to handle. The free version of Dropbox offers 2 GB of storage space and can be upgraded to add more storage space for a monthly fee.
If you are comfortable using basic navigation skills for moving files and folders around on your desktop, you will find that Dropbox uses the same type of interface. Simply right-click on any file or folder that you want to send to your Dropbox. A menu will open, allowing you to do a variety of functions with your file or folder including "move to Dropbox."
If your desktop keyboard has an Application key (the third key to the right of the space bar), you can press the Application key for any file or folder that has focus to bring up a menu of options. If your desktop keyboard does not have an Application key, you can open the menu option by pressing the SHFT + F10 keystroke combination for any file or folder that has focus.
Setting up your Dropbox Account
The following steps will help you locate, download, and install Dropbox.
Step 1: Go to the Dropbox Website
To use Dropbox on your personal computer, go to https://www.dropbox.com.
Step 2: Locate the Dropbox Edit Boxes
To ensure that your cursor is positioned at the top of the web page, press the CTRL + Home key combination.
Using the JAWS navigation key for locating edit boxes on web pages, press the letter "E" once to locate the first edit box. This first box requires your first and last name.
The second edit box requires your email address.
The third edit box requires a password. You can use the "password strength" button to check to see if your password is strong enough to provide the level of security you desire.
Next, you will find a box that you must check in order to accept the Dropbox terms policy. You can use the letter "X" to move to the checkbox and then press the space bar to check the box.
Locate the "Sign up now" button, which you can find by pressing the Tab key once. You can also use the letter "B," which is the JAWS webpage navigation key, to locate buttons on web pages.
Note: Use the Tab key to move from one edit box to the next as you are filling out the edit boxes.
Step 3: Respond to Your Confirmation Email
You will receive a confirmation email at the email address you provided when signing up for the service.
Locate the Dropbox email message from your preferred mail application. Open it and follow the link provided within the message to confirm.
Once you confirm, you are ready to use your own Dropbox account.
Make a note of your user name and password for future use when signing onto any other devices on which you plan to install the Dropbox app.
Adding Dropbox to Your Other Devices
Now that you have set up an account with Dropbox, you are ready to put Dropbox on any or all of your tablets and iDevices. Here is how to do it:
Locate the "App Store" icon and open it.
Select the Search tab and then type "Dropbox" in the search box. (Note: Dropbox is one word. There is no space between "drop" and "box.")
Once you have installed Dropbox onto your device, all you need to do is locate your Dropbox app and use the "single finger double tap" gesture to open the Dropbox app.
You will need to log in with your email and your password that you created when you signed up.
If you have added files or folders to your Dropbox, you will have them available to you.
From your mobile device you can use the "single finger flick up or down" gesture to select a variety of options, including sharing the file or folder with someone else.
If you have installed the Voice Dream Reader app, you can get to any of the files or folders from within Voice Dream Reader by selecting the Add button and then locating the Dropbox option. You can read more about Voice Dream Reader at Reading Apps for Booklovers Who Are Blind or Visually Impaired.
Other Sources for Free Cloud-Based Storage
You may also want to consider downloading either or both of the following cloud storage apps. Each offers different amounts of free cloud storage, which you can increase for an additional fee. You can download both Windows and iDevice apps to manage your files and storage needs across all of your devices:
iCloud Drive provides 5 GB of free cloud storage space. You can store any types of files, as long as each file is less than 50 GB and you do not exceed your storage limits.
Google Drive offers 15 GB of free cloud storage.
Both iCloud Drive and Google Drive work in much the same way as Dropbox, using JAWS to navigate within each application.
Regardless of which cloud-based storage you decide to use – or if you decide to use all of them – you may find it easier to download each one first to your PC and register and set up your accounts. After setting up your accounts, you can then determine how you want to store your files or folders across each of your cloud-based storage apps; for example, you can store your pictures in the Google Drive app and store your documents or digital books in the iCloud Drive app. You will not have have to be tethered to your PC or to one particular device to access your important files and folders.