Gift Ideas for People Who Are Blind or Low Vision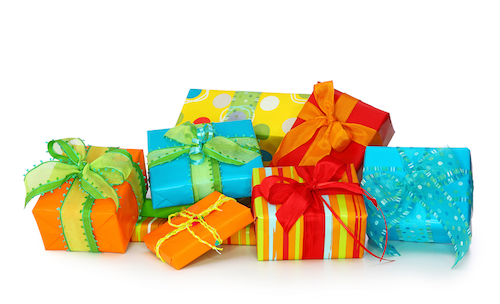 Over the years, the VisionAware peer advisors and contributors developed an awesome list of gift suggestions for individuals who are blind or low vision. If supporting business-owners or creators who are blind or low vision interests you, check out our blog, published on FamilyConnect, Holiday Gifts: Supporting Authors and Business Owners who are Blind or Low vision. Consider these gift ideas and make shopping for yourself or someone who is blind or low vision a little easier. Also, check out our gift giving webinar.
Suggestions for Gifts
For the Board and Card Game Lover
Gifts for Those Who Love to Cook
Gifts for the Avid Reader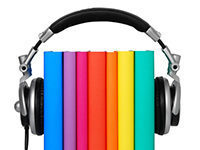 Gifts for Those Who Love Arts and Crafts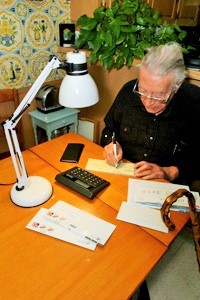 Gifts for the Tech Enthusiast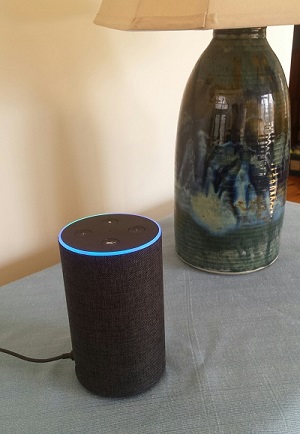 Peer Advisor Audrey suggests you get your someone special their very own digital assistant, the Amazon Echo. Audrey uses the voice command feature to ask for the time, weather, and news headlines. You can also play games, set alarms and timers, and play music on the Amazon Echo.
The HomePod Mini is Apple's version of a smart speaker. The $99 device comes in a variety of colors, sounds awesome and includes built-in accessibility features. Have fun saying "Hey Siri" this holiday season.
Read these tips before talking to Alexa. Since smart speakers are voice-controlled, they make a great gift for someone who is blind or low vision.
Amazon has solar chargers that range from $25 to $65 and work with iPhone, iPad, Android, and Samsung devices. Peer advisor Trina said her husband liked the Ruipu charger the best. This high capacity battery can be charged in multiple ways—by sunlight, USB cable from a computer, any indoor bright lamp, or through a wall adapter. This device is slightly larger than an iPhone, and it stores enough energy to charge a smartphone seven times or a tablet four times before needing to recharge. You can find this product and similar devices on Amazon.
If using a smartphone or tablet, especially for reading text or taking a picture, consider purchasing the LV Tablet Stand.
If you or someone you know has trouble telling colors apart and use an iPhone, try the free Seeing AI app.
Gifts For Helping Others
Give the gift of time — with homemade coupons assisting someone who is blind or low vision with transportation, paperwork, home chores or repairs, or safety modifications to reduce fall risks. This is a great gift from the grandkids!
For the person who has it all, how about a massage, facial, manicure, pedicure, or a donation to a favorite charity.
Rideshare gift cards for Lyft, Uber, or GoGoGrandparent are appreciated.
Peer advisor DeAnna recommends hiring a cleaning service to help with dusting, vacuuming, and other household chores. Services like Molly Maid Housekeeping can help find spots missed during regular cleaning.
Try our homemade gift ideas.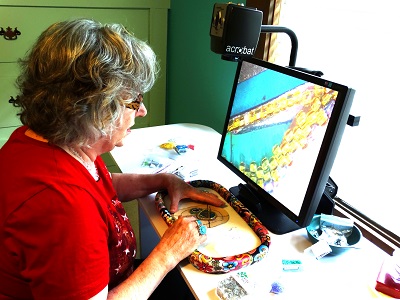 Small Useful Gifts

Check out VisionAware's Free Getting Started Guide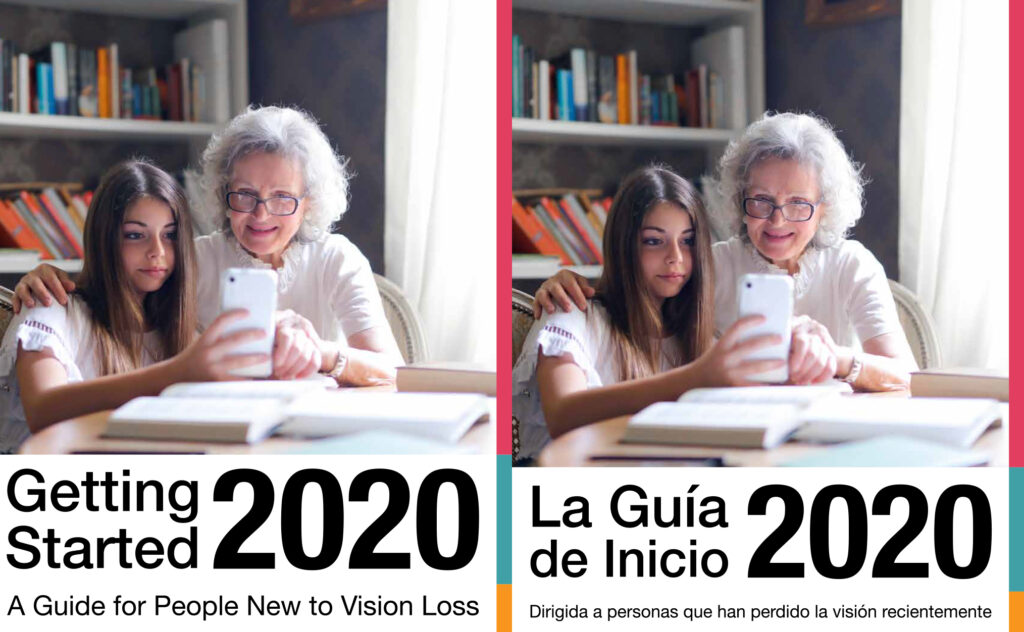 Getting Started Guide in English and Spanish
People with vision problems can face the future with confidence when they have access to the right information. The VisionAware™ Getting Started guide provides hope and help to people experiencing vision loss by assisting them in handling challenges caused by visual impairments.
The guide can be downloaded in Spanish or English in accessible formats. Or order a print copy from APH VisionAware.
Additional Information
'Helpful Products and Technology for Living with Vision Loss – VisionAware
VisionAware Peer Gift Guide and Gift Webinar from 2021
Getting Ready for the Holidays for Individuals with Vision Loss – VisionAware
Holidays Archives – VisionAware