Sports and Exercise with Visual Impairment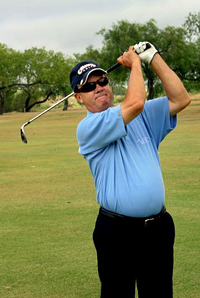 People with blindness or low vision compete and participate in every possible sport. Sometimes the rules are modified, sometimes adaptive techniques are used, and other times adaptive equipment may be required. It is important to continue to exercise, as a 2014 Centers for Disease Control (CDC) study on the incidence of chronic disease in adults with disabilities revealed.
General Tips for Participating in Sports
Do some research about your area of interest. Some adaptive sports may be represented by national groups such as the United States Association of Blind Athletes (USABA) or similar associations.
Do some reading on your sport interest. Contact your local library or the National Library Service for the Blind for information in audio books, in large print, and in braille.
Contact an athlete with vision loss and talk about adaptations that can be used in a particular sport. Your eye doctor or low vision specialist may be able to suggest a local group to contact.
Talk to your medical doctor and eye doctor before participating in any sport. Some eye and medical conditions can be affected by athletic activity that includes bending, lifting, straining, or pulling.
See Sports Groups and Recreation, Sports, and Leisure Products for tips, answers to frequently asked questions, and resources for sports and leisure equipment and activities.
Remember to be patient with yourself and have fun! Learning a sport, with or without vision loss, takes time, energy, and practice!
Recommended Resource