Ann Pilewskie, M.A.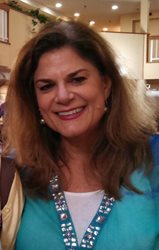 Ann Pilewskie is a full time Ph.D. student beginning her third year at The Ohio State University, focusing on transition and employment issues for young adults who are blind with complex or multiple disabilities. She is also a National Leadership Consortium in Sensory Disabilities (NLCSD) Scholar, and is currently an intern at AFB's Policy and Research Office.
Ann was a special educator for 35 years, serving students with multiple disabilities, autism spectrum disorders, and visual impairments, in various capacities. Ann served as a classroom teacher in both elementary and middle schools and as the Low Incidence Consultant and a Special Education Coordinator for Columbus (OH) Public Schools. Ann also served as Director of Autism Services at the Ohio Center for Autism and Low Incidence. Most recently, Ann was the Transition Coordinator at the Ohio State School for the Blind and Project Manager for the Ohio Transition Collaborative for Students who are Blind or Visually Impaired, a public/private partnership with the state VR agency and statewide vision centers.
Ann has been an instructor for Outreach and Engagement classes at the Ohio State University and a frequent presenter at conferences, workshops, and professional development engagements, in the areas of transition, complex disabilities including deaf-blindness, autism spectrum disorders, intellectual and developmental disorders, inclusion/differentiated instruction, sensory and environmental accommodations to meet the needs of all learners, as well as other current topics in the education of students with disabilities.