Bryan Gerritsen, M.A., CLVT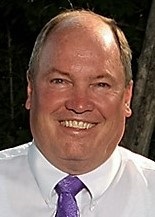 Bryan Gerritsen, M.A., CLVT is a Certified Low Vision Therapist. He has provided low vision services and orientation and mobility training for over 35 years. He has authored several articles and spoken at numerous conferences and seminars on low vision rehabilitation.
Bryan graduated from Western Michigan University with a Master's Degree in Orientation and Mobility, and from Brigham Young University with a Bachelor's Degree in Special Education for the Blind. He is featured in the Better Lighting for Better Sight video series, and presented a Webinar on Lighting and the Visually Impaired with Special Emphasis on LED Lighting.