Dr. Victor Avis, D.D.S. and the Avis Alternative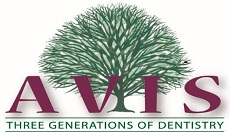 Dr. Victor P. Avis, D.D.S., is a general dentist who refers to his Staten Island, NY, dental practice as the Avis Alternative. The Avis Alternative represents excellence in the multiple specialties of dentistry, all by one doctor with one team skilled in treating children and adults. In addition, Dr. Victor P. Avis is dedicated to making a difference in the health of his patients and recognizes that oral health is connected to overall health and that dental disease is most often a sign and symptom of an underlying lifestyle issue. To this end, Dr. Victor P. Avis has developed a team of colleagues to work alongside the Avis team to positively affect the patient's sleep, nutrition, exercise, and stress.
A graduate of Duke University and Georgetown University School of Dentistry, Dr. Victor P. Avis is proud of his family's 95-year-old dental practice founded by his grandfather, Harry, on the very same St. Pauls Avenue that it resides today. Ronald, Victor's father, evolved the nature of the practice to one dedicated to saving and restoring teeth and the prevention of disease. Dr. Victor P. Avis's model has taken the Avis practice to the next level with the desire to not only help patients save and restore teeth but also to educate and motivate patients to address the root cause of their acute and chronic dental challenges. Challenges such as dental decay, periodontal disease, poor aesthetics, crowded teeth, retruded jaws, large overbites, tooth attrition, recession, and erosion all have underlying lifestyle components. Understanding and addressing the root causes of dental problems also has a positive impact on each patient's overall health and well-being.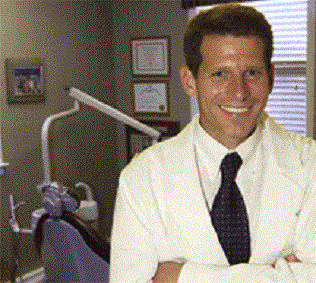 Dr. Victor P. Avis has completed over 10,000 hours of postdoctoral education and has taught and lectured both locally and nationally. He is a mentor at the prestigious Kois Center, a contributor to the Hang Group Orthotropic Study Club, a member of the American Academy of Gold Foil Operators, the Academy of General Dentistry, and the American Dental Association. Dr. Avis is a past Fellow of the International Congress of Oral Implantology and Associate Fellow of the American Academy of Implant Dentistry. He has also held memberships in the Association of RV Tucker Gold Study Clubs, and the American Equilibration Society. In 2012, Dr. Victor P. Avis completed a two-year, post-doctoral orthodontic training program. Since 2012, Dr. Avis has focused most of his orthodontic work on improving his patient's airway and health in conjunction with improving facial profiles and straightening teeth. With regards to his orthodontic work with children, Dr. Victor P. Avis is a practitioner of early intervention to optimize children's facial growth and airway (Orthotropics). In this endeavor, Dr. Victor P. Avis is one of the few dental practices in the nation to have a full-time team member provide the following types of therapy:
Myofunctional therapy,"oral facial muscle therapy that uses measurement and exercise to correct a deviated swallow, commonly called 'tongue thrust'" and
Buteyko breathing training, "a breathing training program which may provide significant improvement of symptoms for many people with asthma, sleep disordered breathing, and other breathing-related conditions."
Dr. Victor P. Avis, D.D.S., his team, and his professional colleagues are dedicated to their patients and a personalized, collaborative approach to help "nudge" them along their personal health journey. Learn more about Dr. Victor P. Avis, D.D.S., and the Avis Alternative.