Francesca Crozier-Fitzgerald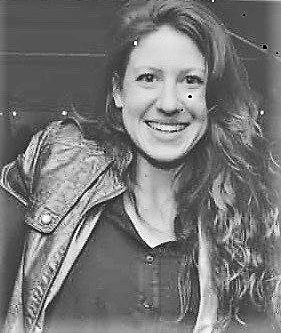 Francesca Crozier-Fitzgerald is a contributing writer to VisionAware, FamilyConnect and AccessWorld. She holds a Master of Science in print journalism from Columbia University, and has published an array of articles on subjects of music, prison reform, nutrition, public policy, arts and culture. Over the last several years, she worked on a small team of writing professionals, coaching men and women in their pursuit to write their personal memoirs. One of those books, "On the Bright Side : A Mother's Story of Love and healing through her Daughter's Autism," was published by author, Suzie Carpenter in December 2016.
With a long legacy of optometrists, educators and a mother who practices as a low vision specialist in Pennsylvania, Francesca has gained insight into the many challenges of living with vision impairment in our society, as well as the many adaptive options, training and education services available through vision teachers, technology and assistive equipment. This indirect relationship to the field of low vision and education, Francesca decided to redirect her career, taking what she has learned as an English major and journalist—the art of writing and communicating clearly, the art of speaking up and advocating for our basic human rights, and the importance of a healthy and thriving educational system that provides equal access to all children—and apply it in support of children with visual impairments and multiple disabilities. She is currently completing her Master of Education in Blindness and Visual Impairment degree at Salus University.
Her work with AFB is geared toward sharing the stories of accomplished men and women in our communities who create art, raise awareness, invent new technologies, and through their mission and message, are educating the public on disability rights by challenging longstanding stigma.
Francesca is a member of the International Chapter of Achilles, where she serves as a running guide for blind and visually impaired individuals in Rome, Italy.