Gale Watson, M.Ed., CLVT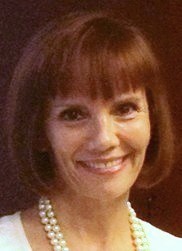 Gale Watson, M.Ed., CLVT, is Director of Blind Rehabilitation Service for the Department of Veterans Affairs. Her responsibilities include overseeing Veterans Health Administration programs for Veterans and Servicemembers who have disabling visual impairment, developing policy and procedures for those programs, and advocating to assure that care and communications are accessible.
Her practice spans teaching pre-school children who are deaf and blind, itinerant teaching for school-aged students, and low vision therapy with adults and seniors.
Her research contributions include an evidence base for reading rehabilitation, and the development and dissemination of low vision reading and writing assessment instruments and instructive methods. She has contributed to peer-reviewed journal articles, book chapters and a textbook for the field.