Margaret. E. Cleary, MS, R.N., CVRT®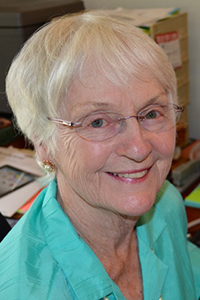 Margaret. E. Cleary, MS, R.N., CVRT® held the positions of Director of Admission and Diabetes Educator at the Carroll Center for the Blind for over thirty years. Since 2009 she has provided rehabilitation nursing home visits for the Colorado Services for the Blind. Currently she develops and instructs the Carroll Center's online courses on Diabetes and Visual Impairment: A New View for Vision Professionals, Health Professionals; Rehabilitation Professionals; or Patients and Families.
Margaret has been acknowledged for her contributions by the Carroll Center and her professional organizations, the American Association of Diabetes Educators and the Association for the Education and Rehabilitation of the Blind and Visually Impaired with Publications and Service Awards and dedicated scholarships in her name.
Most Recent Award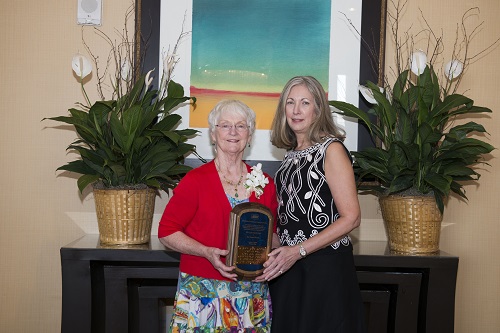 The Association for Education and Rehabilitation of the Blind and Visually Impaired awarded Margaret Cleary, the prestigious John H. McAulay Award during its 2014 international conference in San Antonio, Texas, in August, 2014. AER established this award to honor professionals who have contributed outstanding efforts and achievements leading to the placement of people with visual impairment.
McAulay, a pioneer in vocational rehabilitation of the blind, died in 1958 at the age of fifty-nine. Despite total blindness caused by an accident during his college days, he served as a specialist in the Vocational Rehabilitation Department of the U.S. Department of Health, Education and Welfare from 1942 until 1953, when he retired because of Parkinson's disease. His major work was in touring industrial plants to identify jobs that could be filled by blind persons, and in training members of state rehabilitation agencies.