Mary D'Apice, MA, Itinerant Rehabilitation Teacher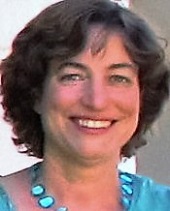 Mary D'Apice received her Master's Degree in Special Education with an emphasis on Orientation and Mobility through San Francisco State University. Orientation and Mobility Specialists teach people with visual impairments to travel safely and can provide instruction on using the long white cane.
Mary enjoys teaching people new skills, such as cooking with limited vision, and offers tips and techniques for modifying one's home for better vision. Mary has provided vision rehabilitation services to adults and children through the Lions Center for the Blind in Oakland and the Vista Center in Palo Alto, California. She is currently employed as an Itinerant Rehabilitation Teacher for Bosma Enterprises in Indianapolis, Indiana.
Mary brings her unique perspectives and personal experience growing up with a dad who is blind to her second career as a Vision Rehabilitation Specialist. Previously, Mary taught English as a Second Language in Guatemala, Japan and various adult education programs in Boston.