Polly Abbott, CVRT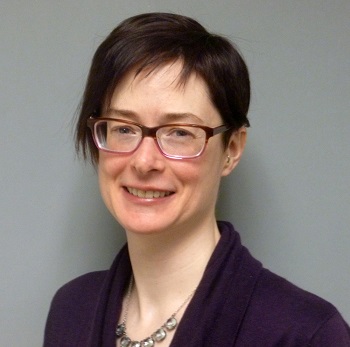 Polly Abbott is the Director of Rehabilitation Services at Second Sense in Chicago, Illinois.
A love of braille and an interest in teaching the skills truly needed by people with vision loss led her to obtain a certificate as instructor for the blind and visually impaired from Mohawk College in Brantford, ON. Polly worked for the Canadian National Institute for the Blind until 2005 and has been with Second Sense ever since. She oversees all service programs: adaptive technology, adjustment counseling, independent living skills and orientation and mobility training. Polly also provides direct training in these areas to Second Sense clients.
Polly was instrumental in developing the vision rehabilitation training program at Second Sense, designed the curriculum for our independent living skills training and introduced the orientation and mobility training program. She also launched the new Vision Exchange program which provides direct support and training to Chicago area vision loss support groups and their leaders, as well as remote support and training to groups outside the Chicago area.
Polly is a certified vision rehabilitation therapist (earned in 1999) and orientation and mobility specialist (2004). Polly received the Excellence in Rehabilitation Award from the Illinois chapter of the Association for the Education and Rehabilitation of the Blind and Visually Impaired (IAER) in 2010. Recently, Polly has certified as a 1 Touch™ self-defense coach for blind and visually impaired. She is currently starting up a self-defense program for clients of Second Sense who wish to increase their confidence and take their independence to the next level.