Stephanie Stephens Van, M.A., CLVT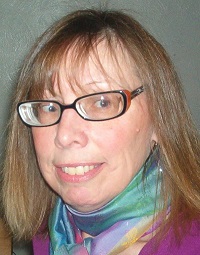 Stephanie is the author of NEW INDEPENDENCE! Craft Adaptations for Adults with Vision Impairments (Revised). She also authored A Day on the Road with Vision Rehabilitation Therapist Stephanie Stephens Van and Finding and Hiring a Driver If You're Blind or Visually Impaired on the VisionAware website.
Stephanie has lectured nationally on adapted crafts and leisure activities; adjustment to blindness and low vision; functional vision skills; and activities of daily living. She is a Vision Rehabilitation Therapist, a Certified Low Vision Therapist, and an Adjunct Instructor at Salus University College of Education and Rehabilitation. Stephanie has a Master's degree in Blind Rehabilitation from Western Michigan University.