Tips to Assist Older People Who Are Blind or Low Vision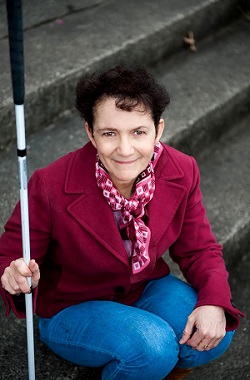 In this section you will find helpful tips to assist you in providing appropriate services and assistance to older people with vision loss. Have you ever wondered about how to safely guide a person who has vision loss? What about helping an older person who has hearing and vision loss?  These tips and many more are included here.
In addition to the tips in this section, check out our Getting Started Guide, an accessible and downloadable resource available in English and Spanish.