Becky Andrews, LCMHC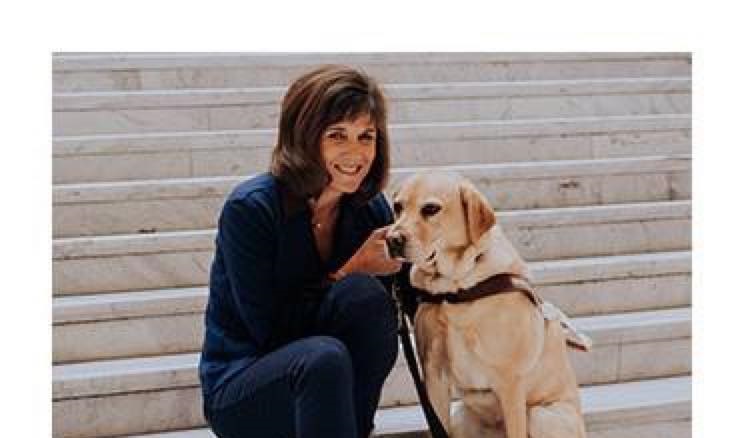 Becky Andrews is a Licensed Clinical Mental Health Counselor and owner of Resilient Solutions, Inc – an individual, marital and family therapy practice where she is the clinical director of 18 therapists. She is married to her best friend and captain of their tandem bike, Steve for 36 years. They have two children, Natalie married to Chris and Kendall. Becky loves living an active life and has run nine marathons and tandem cycled thousands of miles. They were cycling across the country when Covid happened and look forward to resuming it next year!


Becky has Retinitis Pigmentosa and is accompanied in life by her third guide dog, Georgie.  Becky is a published author of her memoir:  "Look Up Move Forward: My Journey of Losing My Eyesight and Finding My Vision."  Her workbook "Cultivate your Resilience" is set to be published in September 2020.  
Oasis Center for Hope
Becky has created the nonprofit: Oasis Center for Hope and one of their activities is retreats for women. They have offered nine retreats for women who are blind/low vision called: "Daring to Own Your Story TM."
How to Find Becky
Through her websites: www.beckyandrews.info; www.resilientsolutionsinc.com; & www.oasiscenterforhope.com
Through her video: "I love living an active life"
Through Instagram: becky_andrews and;
On FaceBook at Becky Andrews, Resilient Vision.