Kerry Kijewski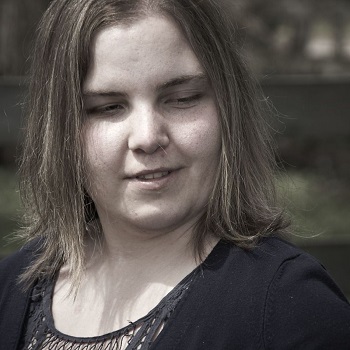 Kerry Kijewski lives in Canada. She has Leber's Congenital Amaurosis and has had vision loss since birth. She has specialized training as a writer and has her own blog. Other interests are reading, music, travel, and activism.
Both she and her brother have the same condition. Kerry states, "We help each other, and all the help we've received has made me want to share what I've gained with others."
Kerry decided to get involved with VisionAware as a peer advisor because she believes, as a Canadian, she can add an international perspective to the VisionAware site.
Kerry's Blog
In her blog, Her Headache, she writes about issues surrounding blindness and some of the activism campaigns in which she has taken part. Her tagline for her blog is "A place to express myself through writing. A way to make sense of it all. Life as I see it."