Peers of the Past
Holly Bonner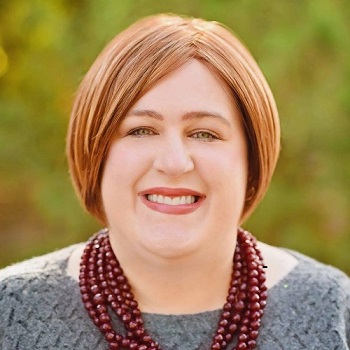 Holly Bonner, MPA, MSW, MPCC, CASAC is an award-winning mental health professional, professor, writer, poet and the creator of Blindmotherhood.com. Ms. Bonner holds a Masters in Public Administration from Metropolitan College of New York (MCNY), a Masters in Social Work from Columbia University, and a Masters in Pastoral Care and Counseling (MPCC) from New York Theological Seminary (NYTS). She is currently a candidate for her Doctorate in Ministry at New York Theological Seminary where she is focusing on disability, spiritual awareness, and accessibility issues relating to faith-based institutions.
Angela C. Winfield, Esq.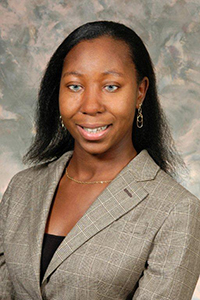 Angela Winfield graduated from Barnard College of Columbia University and Cornell Law School. She is practicing attorney, motivational speaker, life and success coach, published author, a community leader, real estate investor, wife, and successful entrepreneur. Angela is currently the program manager for the Northeast ADA Center, which is housed in the Employment and Disability Institute at Cornell.
Chelsea Stark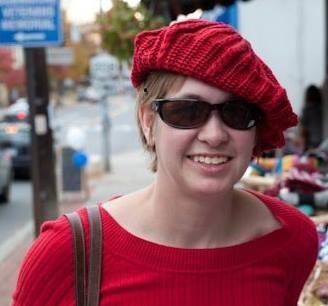 Chelsea Stark is legally blind. She was born with optic nerve damage and has tunnel vision, but her vision loss hasn't stopped her from becoming a photographer. Chelsea enjoys photographing animals, flowers, and scenery. She uses assistive technology to make her work possible.
Josephine Defini, LCSW
Josephine Defini was an LCSW and held a PhD in mental health from New York University. She had more than 40 years' experience helping people struggling with substance abuse, mental illness, and disabilities. She was a leader in student training in the field of social work. She passed away suddenly on May 3, 2016.
Leann Gibson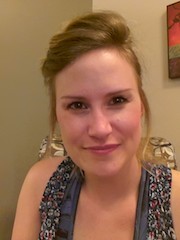 Leann Gibson was born and raised in the small community of Wainwright, Alberta. Her and her husband, Steve, are both professional chefs. Steve also proudly serves in the Canadian Navy, which has afforded the couple the chance to live and love in some of the most beautiful places in the country. Leann who was diagnosed with a rare disease called Autoimmune Retinopathy in 2014. It is Leann's goal to live her life without constraints and influence others in a positive way.
Lora Felty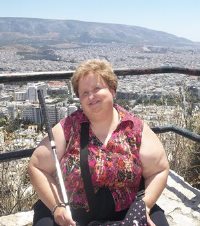 Lora Felty has experienced decreased vision for her entire life. She was born with cataracts and developed glaucoma as a result. She has a Bachelor of Arts in English from Northern Kentucky University and a master's degree in special education visual impairment from the University of Louisville. She has worked as an itinerant teacher of blind and visually impaired students for the past 18 years. Currently, Lora serves as secretary of the National Federation of the Blind (NFB) of Kentucky and as president of the NFB of Ashland.
Lynne Luxton, CVRT

Lynne Luxton graduated from the Western Michigan University (WMU) Department of Blindness and Low Vision Studies in 1978 with a master's degree as a rehabilitation teacher (now called a Vision Rehabilitation Therapist or VRT). She has worked as a VRT, an assistant professor for vision rehabilitation therapy, and a national consultant in VRT and independent living. In 1996, Lynne joined the staff at Helen Keller Services for the Blind where she is currently employed as an academic instructor and VRT.
Dave Steele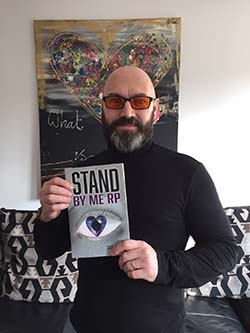 Dave Steele is a singer and poet from the UK, who since being diagnosed with retinitis pigmentosa in 2013 has dedicated his life to raising awareness for visually impaired people worldwide through his poetry and music.
Dave is author of the number one book Stand By Me RP volumes 1 and 2.
Lynne Tatum
Lynne is an instructor of assistive technology (AT) for people who are blind and visually impaired at the Computer Center for Visually Impaired People at Baruch College. She has 18 years of experience teaching at Lighthouse International and at her present position.
Marta Fonmudeh, M.Ed, TBVI, OMS, RT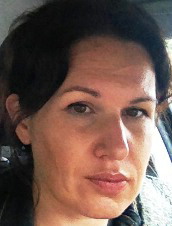 Marta Fonmudeh has a master's degree in special education, sensory and vision loss from the Academy of Special Education in Warsaw, Poland. She as worked as a teacher for blind young adults with multiple disabilities in day programs and as an orientation and mobility specialist (OMS) in primary school for children with low vision in Warsaw. In 2004, she moved to Australia where she began her affiliation with Vision Australia as an OMS for adults and children with vision loss. Her role expanded to Senior Practitioner in 2010.
Michelle Miller, LCSW
Michelle has a master's degree in social work with an emphasis in psychotherapy from Tulane University. She worked at the Society for the Blind in Sacramento, California for eight years, where she served as director of client services and a clinical social worker. She also managed a private practice providing individual, group, and family counseling primarily for children and families. Since 2012, she has been employed as director of community services at the Columbia Lighthouse for the Blind in Washington, D.C.
Nancy Duncan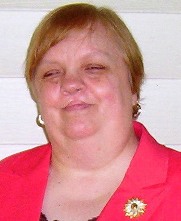 Nancy Duncan is the retired director of the Georgia ADA Exchange, Inc. Disability Resource Group. She retired in June 2013 after 19 years as director. She has spent over 40 years in the rehabilitation field acting as: a rehabilitation teacher, a staff development director, director of a state-wide vision impairment hotline, a national ADA technical assistance specialist, and a disability awareness speaker. Nancy is totally blind and has three grown children, one of whom is also blind and has autism.
Susan Kennedy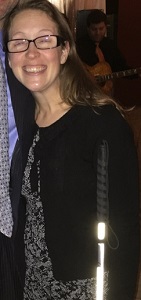 Susan Kennedy grew up in Lancaster County, PA and earned her bachelor's degree from the University of Pittsburgh in 2004 with a BS in Business Administration and Marketing. While an undergraduate, she experienced the first of many retinal detachments. She underwent multiple eye surgeries to preserve remaining vision.
Married and employed as a legal office assistant, she loves reading, writing, cooking, raising welsh terriers, and fully experiencing life. In 2013, she launched her blog Adventures in Low Vision to share the challenges, empowerment, and humor of living with a visual impairment.
Lynley Hood, MSC, LittD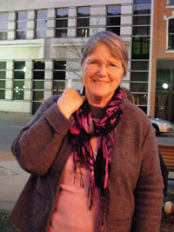 Lynley lives in New Zealand. She is a scientist by training and a writer by occupation with a literary doctorate from the University of Otago. Two of her four books have won New Zealand's premier book award. She has served on the boards of the NZ Society of Authors and NZ Fulbright Alumni Association and has been active in many community organizations. In 2009, Lynley developed visual impairment that compromises her ability to read. In 2011, she established a support group for visually impaired people in Dunedin. In 2012, she helped to establish a charitable trust to address the unmet needs of the 88 percent of visually impaired New Zealanders who are not eligible for help from the Royal New Zealand Foundation of the Blind.
Joy Thomas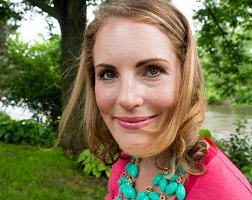 Joy is a storyteller at heart and loves exploring the world around her. Joy was diagnosed with retinitis pigmentosa when she was five years old and has been legally blind as long as she can remember.Joy loves sharing her passion for creativity and wholeness and currently teaches literacy and writing courses to children of all ages. In additional to teaching, she is a freelance writer and speaker.
Sheila Rousey, MA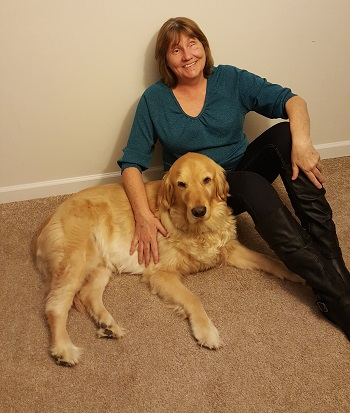 Sheila had a rare disorder known as Marfan Syndrome, which accounts for defects in the connective tissue of the bod and she was born with cataracts and somewhat smaller eyes. After the removal of the cataracts, she developed glaucoma and later retinal detachments.
Sheila has a Bachelor of Science degree and a master's degree in special education from Clemson University. She has provided Inter-related Special Education Instruction in the public school setting, Parent Advisor support for Georgia Parent Infant Network of Educational Services (PINES), as well as instruction at the college level. She is also a whiz with adaptive technologies such as JAWS and has National Library Services, Washington, D.C. certification in Literary Braille transcription.
Kerry Kijewski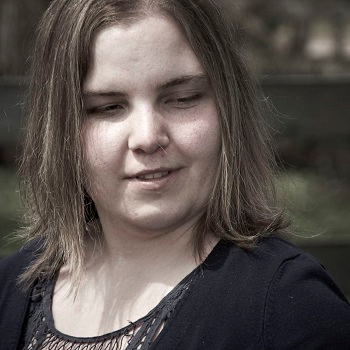 Kerry Kijewski lives in Canada. She has Leber's Congenital Amaurosis and has had vision loss since birth. She has specialized training as a writer and has her own blog. Other interests are reading, music, travel, and activism.
Ana L. Cuevas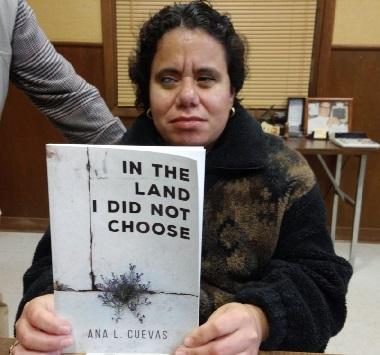 Anna has been blind since birth from Leber Congenital Amaurosis (LCA). She has completed a Bachelors in Political Science and a Masters in Sociology. In 2016, she published her first book In the Land I Did Not Choose, a personal narrative of a child who was brought to the United States a few months shy of turning twelve knowing two words in English.
Mary Hiland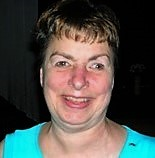 Mary is the retired Executive Director of the American Council of the Blind of Ohio. Before that, she was the Director of Volunteers for over 21 years at the radio reading service in Columbus.
Her other vocations include full-time mother, dance teacher, and freelance writer. Mary's passions include cross-country skiing, tandem bicycling, hiking, and public speaking.
Stephanae (Steph) McCoy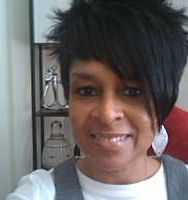 Going blind was not on Stephanae (Steph) McCoy's bucket list. Since life threw her this curve ball, however, how was she to continue her plan to change the world? Life produced the formula: Obsessive Compulsive Disorder (OCD) + Life-Altering Event = World Changed! With most of her vision gone, Steph credits OCD for making the situation bearable due to numerous regimented routines. After the development of macular holes, cataracts, glaucoma, and a legally blind diagnosis later, Steph is still striving to change the world by starting a website and movement called Bold Blind Beauty, which has adopted the acronym of A.I.R. (Access, Inclusion, and Representation).
Ashley Nemeth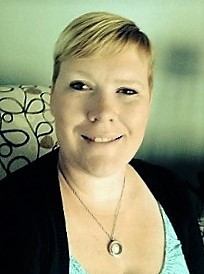 Ashley lives in Indian Head, a town in Saskatchewan, Canada, with her husband and three children. She has been visually impaired since birth. Her vision has gradually worsened over time. She has Ocular Albinism with nystagmus and a couple of other smaller things. She says that she doesn't like to let her vision stop her from what she wants to do in life. She enjoys camping, hiking, and riding the quad with her husband and kids. She also likes reading, writing, and being a part of Toastmasters as well as public speaking.