Working As a Senior with Vision Loss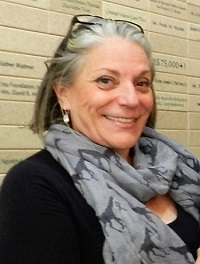 Are you an older person experiencing vision loss who wants to continue working? This section of VisionAware contains a wealth of information about what you can do keep your job, look for a job in today's job market, and determine your employment options. APH CareerConnect® offers additional information for job seekers investigating work options, employers planning to diversify their workforce, professionals working with visually impaired people, and friends or family members assisting someone who is blind or visually impaired.
The Stats about Working as an Older Person
More than 35 million Americans are already over age 65. As baby boomers continue to age, that number is expected to double by the year 2035. Many of these individuals are retiring but many are not ready to "throw in the towel," for a variety of reasons. In fact, according to Money Magazine, "The latest data shows the unemployment rate for those over age 55 stands at just 4.1%, compared with 5.7% for the total population. The ranks of the long-term unemployed, which ballooned during the recession as mature workers lost their jobs, are coming down. Age- discrimination charges have fallen for six consecutive years. And now, as the job market is coming back to life, more companies are wooing the silver set with formal retraining programs." The Alliance for Retired Americans reports that the number of unemployed older workers has gone down significantly over the last six years. In 2009 the rate for unemployed older workers was 7.1%. In November, 2015, the unemployment rate for this same group was 3.7%, one of the lowest since the beginning of the recovery in 2010. These changes mean that it is possible for those over 50 to find work today.