Eye Health
---
Eye Health and Changes in Your Vision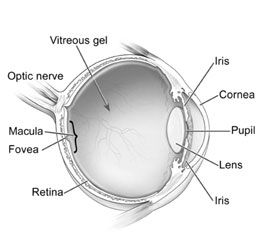 Some changes in vision are normal as we grow older. This section of our website discusses these normal vision changes, explains the parts of the eye and how the eye works, alerts you to symptoms of possible vision problems, and provides you with a list of questions to ask your eye doctor, including:
You may want to Ask An Eye M.D. a question.
You can also learn about the different kinds of eye care professionals and the components of regular eye exam and low vision eye exam.
How can you find out where to get a low vision exam and low vision services?
VisionAware offers a directory which includes private/individual low vision and vision rehabilitation service providers and clinics across the United States and Canada.
If you have experienced recent vision loss, we hope that VisionAware will give you a greater understanding of your vision impairment and the range of vision rehabilitation services that are available to you.