Surviving Recovery from Macular Pseudohole Surgery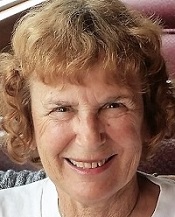 Some Background: My First Eye Surgery: Macular Hole
In 2009, I was diagnosed with a full-thickness macular hole in my left eye. Following vitrectomy surgery and face-down recovery, I wrote about my experiences at Surviving Recovery from Macular Hole Surgery. In 2017, I updated that information in Macular Hole Updates: Treatments, Recovery Suggestions, and Patient Issues.
Following that first surgery in 2009, my vision recovery was remarkable. After one year, my visual acuity in the left (operated) eye was 20/25 and visual distortion was practically non-existent.
My Second Eye Surgery: Macular Pseudohole
In 2012, I had a vitrectomy in my right eye for an epiretinal membrane with macular pseudohole. Though the surgery for both eye conditions was similar, there are significant differences between a macular hole and a macular pseudohole.
Surgery for both conditions may involve vitrectomy. However, face-down positioning is not necessarily required for recovery from an epiretinal membrane/pseudohole vitrectomy. Check with your surgeon in advance. If face-down positioning will be required, whether for macular hole surgery or macular pseudohole surgery, see the following for more information about surgery and recovery:
Why I Share My Story
The purpose of this series on macular pseudoholes and surgery is to discuss and explain
the differences between a macular hole and a macular pseudohole
the effects of macular pseudoholes on vision prior to, and after, surgery
potential side effects from the surgery.
I am sharing my story so that readers can
ensure that they are monitored carefully and frequently by their ophthalmologist and retinal specialist
act promptly if their vision deteriorates
have realistic expectations about surgery and visual recovery
hopefully avoid the significant side effects I experienced.
Additional Information on Macular Pseudohole
Also see Suggested Resources for more information about helpful products and organizations, as well as the author's contact information.
A Disclaimer
I was an educator of blind and visually impaired children for 42 years. Although I have read and researched a great deal and have had extensive discussions with retinal specialists, I am not an ophthalmologist or medical doctor.